The Chancellor of the Exchequer doubled down on the limits of Government in today's Spring Statement, stating that "more borrowing is not risk or cost free". With families facing a cost-of-living crisis, Sustain believes he should have done more.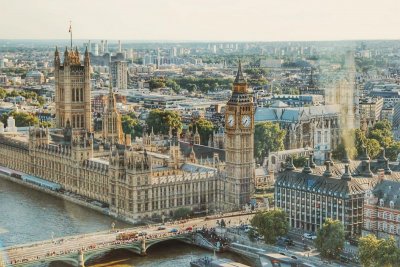 Westminster. Credit: Dominika Gregušová | Pexels
Rishi Sunak stated that he would support the most vulnerable households with rising costs, promising to double the Household Support Fund from £500 million to £1 billion and raising the threshold for paying National Insurance by £3,000 to £12,570. He also promised an income tax reduction by the end of 2024 but commentators were quick to spot that this will not benefit those on low incomes who need support the most.
Over the weekend, Money Saving Expert, Martin Lewis stated that he had 'run out of tools' to offer people, and that political intervention is needed. Food Poverty campaigner Jack Monroe stated that the Government has failed its duty of care to those living in poverty – citing the shocking rise in food banks across the country. Today we had confirmation from the Office of National Statistics that the cost of living crisis has intensified, with inflation rising by 6.2% in the 12 months before February 2022. The Office of Budget Responsibility also predicted an average inflation rate of 7.4% this year.
Yet against this backdrop, the Chancellor reasserted that it was "irresponsible" to cut taxes this year and made no mention of revisiting the £20 uplift to Universal Credit or a real living wage. Here is our response [and we will post headline reactions below as it comes in].
Kath Dalmeny, Chief Executive of Sustain says: "Families are already in crisis and the situation is set to get worse. Even before the pandemic struck, 2.7 million families were already living in household food insecurity, and predicted price increases could push 34.2% of the population into poverty and hunger. We need bold intervention from the Chancellor akin to the pandemic response which saw a £20 uplift to Universal Credit and the furlough scheme. We simply cannot lose sight of who will be the most affected by the rising prices."
"The combined shocks of global supply chain interruptions, the cost of living crisis and the invasion of Ukraine are having a massive impact on our food security. The Government needs to commit to a Food Bill to protect our food system from similar future shocks. It should encourage sustainable, nature-friendly production, create resilient supply chains, support healthy diets and set the nation on a path to eliminating household food insecurity."
Ben Reynolds, Deputy Chief Executive of Sustain says, "The Spring Statement doesn't go far enough to help tackle the growing cost of living crisis; people shouldn't have to choose between heating and eating. The Government could have responded today with windfall taxes, an increase in benefits and an expansion of free school meal provision. He could also have expanded industry levies on junk foods that damage children's health, ensuring the taxes are ploughed back into supporting families with healthy, sustainable food.
Ben Reynolds, continued: "The Government needs to stand by its obesity strategy commitments. Low-income families are particularly at risk from junk food marketing and promotions which encourage them to spend more money than they intended. Government action could provide a level playing field for industry and shift their focus onto promoting healthier foods and staples."
Vicki Hird, Head of Sustainable Farming at Sustain says,

"The UK is facing a cost-of-living crisis and further supply chain disruption. However, we cannot improve our food security by slowing down plans on introducing more nature-friendly farming. Exhausted, nature depleted soil does not support food production. But moving to more nature-friendly farming is hard in an ever-harsher marketplace.
"Farmers and growers may need a short-term emergency fund to cope with rising input costs but also appropriate payments to deliver a resilient food supply alongside nature and other vital outcomes. The Government must also step in to ensure that the market rewards farmers to produce food for people and not for intensively reared animals and biofuels for cars. A shift away from subsidising biofuels and biomass would be welcomed."
As outlined by our Chief Executive Kath Dalmeny here, there are 6 things that need to happen to help beat the cost-of-living crisis, including real living wages, windfall taxes and adequate safety nets. None of our ambitions can be achieved without money flowing to the right places and to the people who need it. This was undoubtedly a missed opportunity to help the most vulnerable in society as we face the cost-of-living crisis.
Further resources and responses
Sustain MP briefing on food security/ELM
Independent Food Aid Network response: "Deeply disappointing"
Trussell Trust response: "Keeping benefits at a worryingly low rate provides no security for people who are already facing impossible decisions"
Food Foundation response: "Today's announcements from the Chancellor fall way short of what is needed"
Child Poverty Action Group response: "Spring statement chancellor fails children who needed him most"
Brighton and Hove Food Partnership along with Brighton's Emergency Food Network have sent a joint statement to national government with 12 emergency action points to protect and support those in our society who will be hit the hardest.
Iceland Boss says food bank users 'reject potatoes' because they can't pay to boil them
Sustain annual conference - 8 December

Book now
Published 23 Mar 2022
Sustain: Sustain The alliance for better food and farming advocates food and agriculture policies and practices that enhance the health and welfare of people and animals, improve the working and living environment, enrich society and culture and promote equity.
Event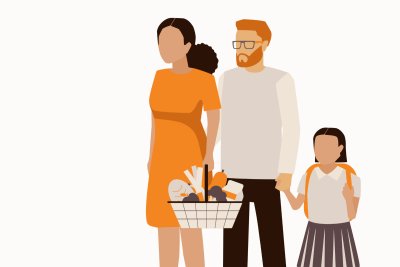 Sustain annual conference - 8 December
Support our charity
Donate to enhance the health and welfare of people, animals and the planet.