Young activists recognised for speaking out on food poverty
Corey and Tia from Blackburn with Darwen Food Alliance were finalists at the One Voice Community Champions Award for Young Person of the Year. They made it through to the final four for their tireless work tackling food poverty and speaking truth to power on both a local and national level.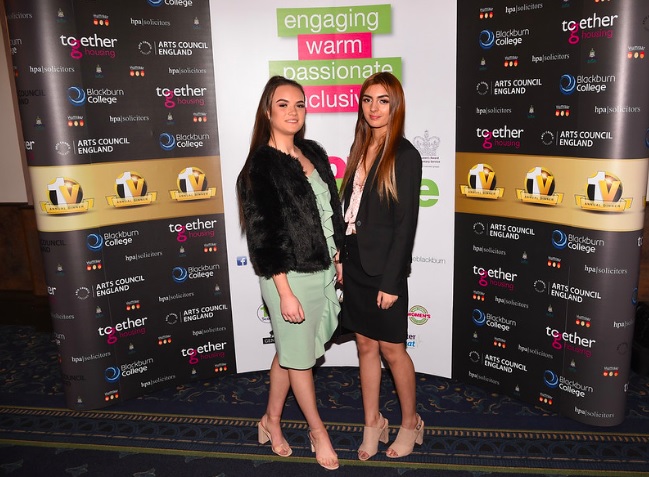 Corey and Tia at the One Voice Community Champions Awards (Credit: One Voice)
Tia and Corey became involved back in January 2018, after learning about what food poverty was and realising that they had lived experience. They wanted to challenge the stigma around food poverty and raise awareness, from speaking about their own experiences to setting up the #DarwengetsHangry campaign along with a group of friends it's been an impressive journey.
They have continued to speak truth to power, becoming Ambassadors for the Children's Future Food Inquiry (CFFI), featuring on Channel 4 News and in The Sunday Times Magazine, along with numerous local media appearances. They were both co-designers on Imagination Lancaster's Leapfrog 'Tools for Food Stories' Project and recently co-produced Edgelands a short film on the themes of poverty, homelessness and youth welfare.
Over the coming year they will continue their role as ambassadors for the CFFI, campaigning for the Right to Food along with carrying on theri local activism. They're definitely winners in our eyes and have a bright future ahead of them; we're are excited to see what they achieve over the coming year!
Read more about their story and others with lived experience in our new toolkit Telling stories and shaping solutions: A toolkit for empowering people who have experience of food poverty.
Support our work
Your donation will help communities identify ways to alleviate food poverty.