End the Cage Age for animals
Sustain member Compassion in World Farming are campaigning for the end of the use of cages on UK farms.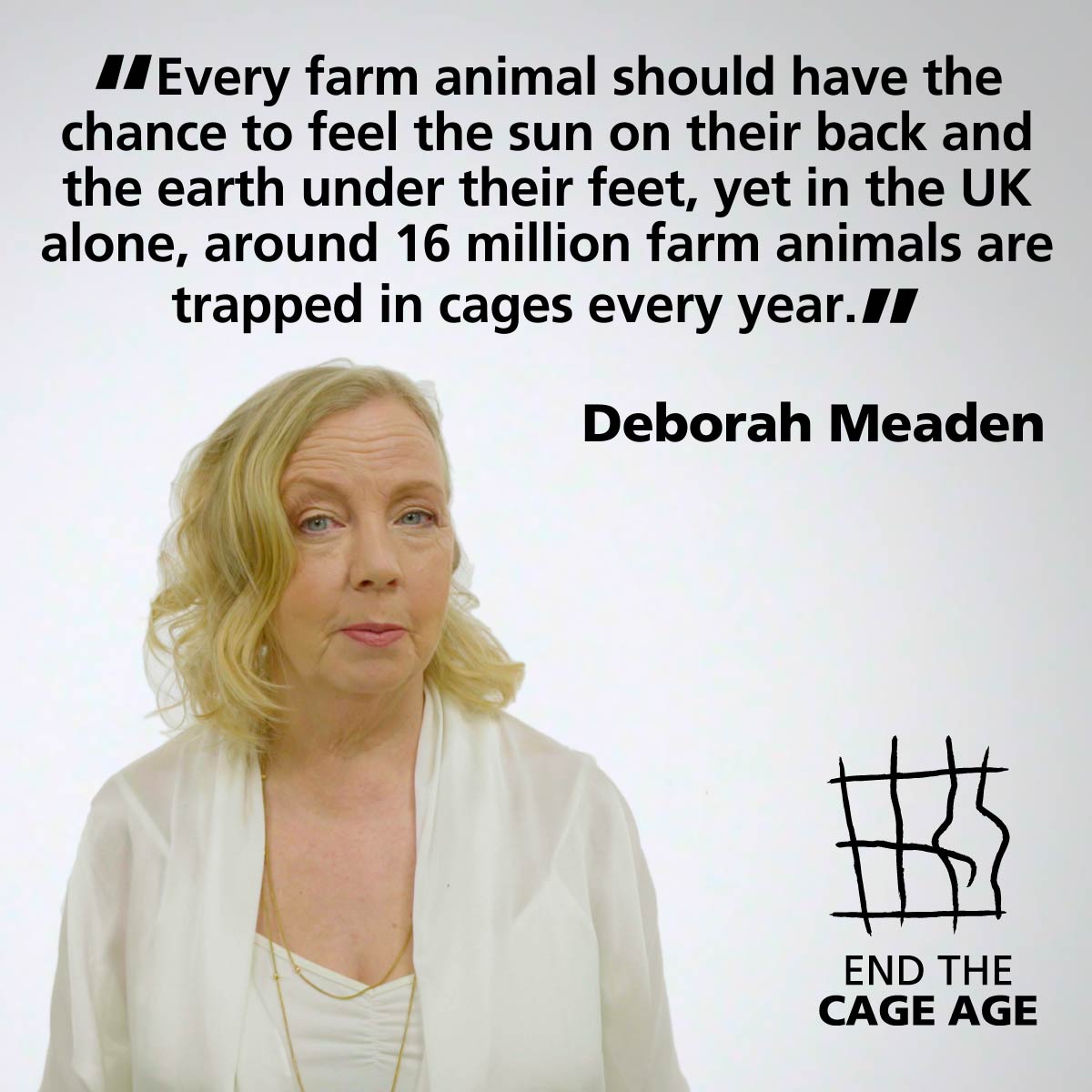 Across the UK, millions of farmed animals are kept in cages. More than 250,000 mother pigs – over 50% of all UK sows – are forced to give birth in farrowing crates, where they can't even turn around and have to suckle their piglets through bars.

A third of hens are not free range. Around 16 million hens are locked in cages, confined to a space not much bigger than an A4 sheet of paper.

The End the Cage Age campaign is calling on the UK government to end this practice by banning all cages for farmed animals. They need signatures to petition for an amendment to the Welfare of Farmed Animals (England) Regulations 2007 to prohibit the use of:
barren and enriched cages for farmed animals including cages for laying hens, rabbits, pullets, broiler breeders, layer breeders, quail, pheasants, partridges, guinea fowl;
farrowing crates for sows;
individual calf pens
To launch the campaign Compassion in World Farming have produced a film entitled 'Dear Humans'. Celebrities Joanna Lumley, Deborah Meaden, Peter Egan, Evanna Lynch, Kate Ford and Mike Beckingham all speak out against cages in the campaign film.
---
11/03/2019
Food and Farming Policy
SHARE
---
Food and Farming Policy: Sustain encourages integration of sustainable food and farming into local, regional and national government policies.