Bake Off's Prue Leith backs campaign for hospitals to meet government-enforced food standards
A new report from the Campaign for Better Hospital Food looking at how hospitals meet government food standards has received widespread coverage and the backing of chef and TV star Prue Leith. Read on for more coverage of the report.
The report, titled 'Taking the Pulse of Hospital Food', presents data on the food served up in 30 of London's acute hospitals. The report results, released on NHS Sustainability Day, show half of hospitals do not meet government food standards and many hospitals struggling to serve and sell freshly prepared, healthy and ethically sourced food for patients, staff and hospital visitors.
Prue Leith, who was recently announced as one of the new hosts of the Great British Bake Off and wrote the report's foreword, said:
"Hospital food has a deservedly poor reputation and NHS patients and staff deserve better. This report shows that at the moment most hospitals are not serving fresh, tasty and wholesome food so we must have legal standards, like those already in place for school food and prison food, to make sure good food is a priority in our hospitals."
The report can be downloaded here: https://www.sustainweb.org/publications/taking_the_pulse/
---- ENDS---
Press coverage:
The Evening Standard
http://www.standard.co.uk/news/health/new-great-british-bake-off-judge-prue-leith-launches-attack-on-poor-nhs-food-a3497161.html
The Daily Mail
http://www.dailymail.co.uk/health/article-4342940/Bake-s-Prue-Leith-backs-hospital-food-campaign.html
The Sun
https://www.thesun.co.uk/news/3165632/hospitals-deny-fresh-cooked-food-to-patients-but-offer-it-to-doctors-and-nurses/
The Daily Telegraph
http://www.telegraph.co.uk/science/2017/03/23/hospital-food-divide-doctors-nurses-eat-better-sick-patients/
BBC News Online
http://www.bbc.co.uk/news/health-39353379
The Press Association
https://www.thecourier.co.uk/news/uk-world/393006/hospital-staff-more-likely-than-patients-to-be-served-fresh-food-report-finds/
Fresh Produce Journal
http://www.fruitnet.com/fpj/article/171750/hospitals-failing-on-healthy-food
Cost Sector Catering
http://costsectorcatering.co.uk/hca-attacks-%E2%80%98narrow-view%E2%80%99-new-hospital-food-report
Sustain annual conference - 8 December

Book now
Published 27 Mar 2017
Better Hospital Food: The campaign represents a coalition of organisations calling on the Westminster government to introduce mandatory nutritional, environmental and ethical standards for food served to patients in NHS hospitals in England.
Event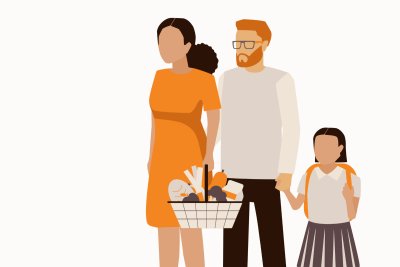 Sustain annual conference - 8 December
Support our charity
Donate to enhance the health and welfare of people, animals and the planet.