London food businesses encouraged to promote healthy eating
London food outlets are being urged to sign up to the Healthier Catering Commitment, to achieve certification if they reduce the amount of saturated fat, sugar and salt used in food.

London food outlets are being urged to sign up to the Healthier Catering Commitment, a new voluntary scheme which allows food businesses to achieve certification if they can demonstrate a commitment to reducing the amount of saturated fat, sugar and salt used in food sold to customers.
Supported by the London Boroughs, the London Food Board, the Greater London Authority and the Chartered Institute of Environmental Health (CIEH), the scheme was launched at an event hosted by Rosie Boycott, Chair of the London Food Board at City Hall on 14 March. The Healthier Catering Commitment is also promoted by the Food Legacy programme, coordinated by Sustain, which aims to achieve a healthy and sustainable food legacy from the London 2012 Olympic and Paralympic Games.
Most catering businesses are eligible to take part in the scheme provided they are broadly compliant for food hygiene and the pilot has been initially aimed at those in the fast food sector. Successful businesses that have taken steps to make their food healthier will receive a Healthier Catering Commitment certificate and door sticker.
Commenting, Tay Potier, CIEH London Region Policy Officer, said: "We have been delighted with the response we have had from food businesses during the initial pilot period of the scheme. It is relatively simple to operate as businesses wishing to participate in the scheme can be assessed during a routine food inspection. Most of the businesses involved in the pilot were surprised at how little they need to do to make their food healthier – small changes like changing the oil they use from an unhealthy one high in saturated fats to a healthier mono or polyunsaturated one could make a huge difference and it did not cost them any more."
"Many businesses also had a great sense of pride and satisfaction knowing that they were making a contribution to improving the health of their customers. From an environmental health perspective, the Healthier Catering Commitment provides a great opportunity to work with food businesses to promote the benefits of health eating as well as food safety."
"We are confident that the scheme will play a significant role in raising awareness among caterers about healthy eating."
Pam Chesters, Mayoral Advisor on Health and Families said, "I'd like to congratulate all the businesses that have committed to the scheme. This has been achieved without new regulation and shows how councils, the NHS and businesses can work together. Simple, practical actions like changing cooking oils and reducing salt their can make a real difference to Londoners' health and can be easy for businesses to implement. Childhood obesity is one of the priority areas for the London Health Improvement Board. The Healthy Catering Commitments are exactly the kind of innovative local approach that the board will seek to champion across London."
Rosie Boycott, Chair of London Food said: "One in four businesses in London sells food and it is the second biggest manufacturing sector in the capital, so food businesses cutting down on saturated fat, sugar and salt will have a huge impact on making us healthier. This is a great initiative, Londoners want to be able to go out and enjoy a delicious meal and know it is healthy at the same time."
Notes to editors
The CIEH is the UK's leading provider of accredited food safety and health and safety qualifications
The CIEH's 50 qualification training programmes are delivered through a network of over 10,000 registered trainers. The training is developed for the varied skill levels within organisations. They cater to different learning styles and preferences through a series of flexible structures. CIEH qualifications are OFQUAL (formerly QCA) accredited and are valued and recognised throughout the world
The CIEH is the professional voice for environmental health representing over 10,000 members working in the public, private and non-profit sectors. It ensures the highest standards of professional competence in its members, in the belief that through environmental health action people's health can be improved
For more information about the CIEH visit www.cieh.org
For CIEH media enquiries, please contact Ava Lawrence on 020 7827 6342.
Sustain annual conference - 8 December

Book now
Published 14 Mar 2012
Food Legacy: The campaign, launched October 2011, is inspired by the London 2012 Food Vision adopted by the organisers of the London 2012 Olympic and Paralympic Games. Food Legacy asks caterers, restaurants, event organisers and hospitality organisations to commit publicly to taking steps to improve the healthiness, ethics and sustainability of the food they serve.
Event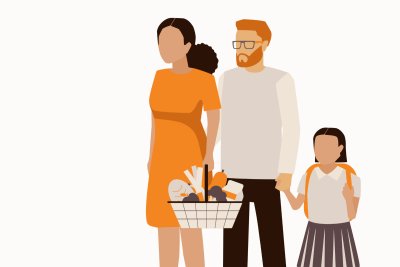 Sustain annual conference - 8 December
Support our charity
Donate to enhance the health and welfare of people, animals and the planet.