President of UK food giant Danone calls on Government to consider raising more tax on foods high in saturated fat, salt and sugar to help speed change in the food industry. Sustain responds.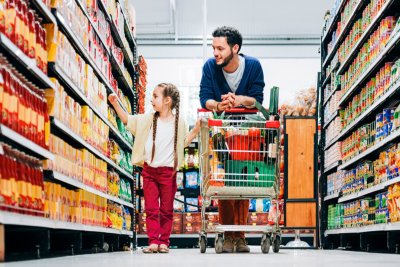 . Credit: Image from CHOICE
The President of Danone James Mayer has called on government ministers to act to create a healthier food industry. In an interview with The Observer he said, "The UK food industry's efforts to improve the health profile of its products have not moved fast enough. We've reached a point where meaningful intervention from the government is a necessary course of action."
Frustrated with the pace of change across the sector, Mayer says, "We see this as the only way industry as a whole will be incentivised to move towards healthier, more sustainable products. This is likely to involve moving faster on food and beverage data sharing and transparency, finally introducing restrictions on advertising of products [high in fat, sugar or salt] and looking at how VAT rates can be aligned to the health credentials of products"
Barbara Crowther, Children's Food Campaign Co-ordinator says:
"We agree that the Government needs to adopt a new policy recipe to speed progress for a healthier food industry. The Soft Drinks Industry Levy has shown the power and potential for using financial incentives to get companies to change at speed. That big businesses like Danone are agreeing that, without further tax regulation, this is simply not going to happen fast enough or at the scale required, ought to be food for thought for our politicians."
The comments from Danone also come shortly after food and health organisations including Sustain had challenged another food giant Nestle about its 'irresponsible' marketing campaign to launch a new sugary Kit Kat cereal. In a letter back to the organisations, Nestle said, "We welcome constructive discussion on how the UK can move forward on improving the health of the population in a competitive commercial environment that incentivises responsible players. As we have said before, we are open to the idea of effective regulation that creates a level playing field in the UK, drives proper innovation in our sector and has the desired health outcomes that we all wish to see."
Support our campaign
Your donation will help us champion children's rights, parent power and government action to improve the food environment children grow up in.