Food Power conference 2019: Activists and people with lived experience take centre stage
Our second annual Food Power conference was held in Newcastle, in partnership with Food Newcastle. This year we set out to ensure that experts by experience from across the national network played an active role in the conference and showcased their work.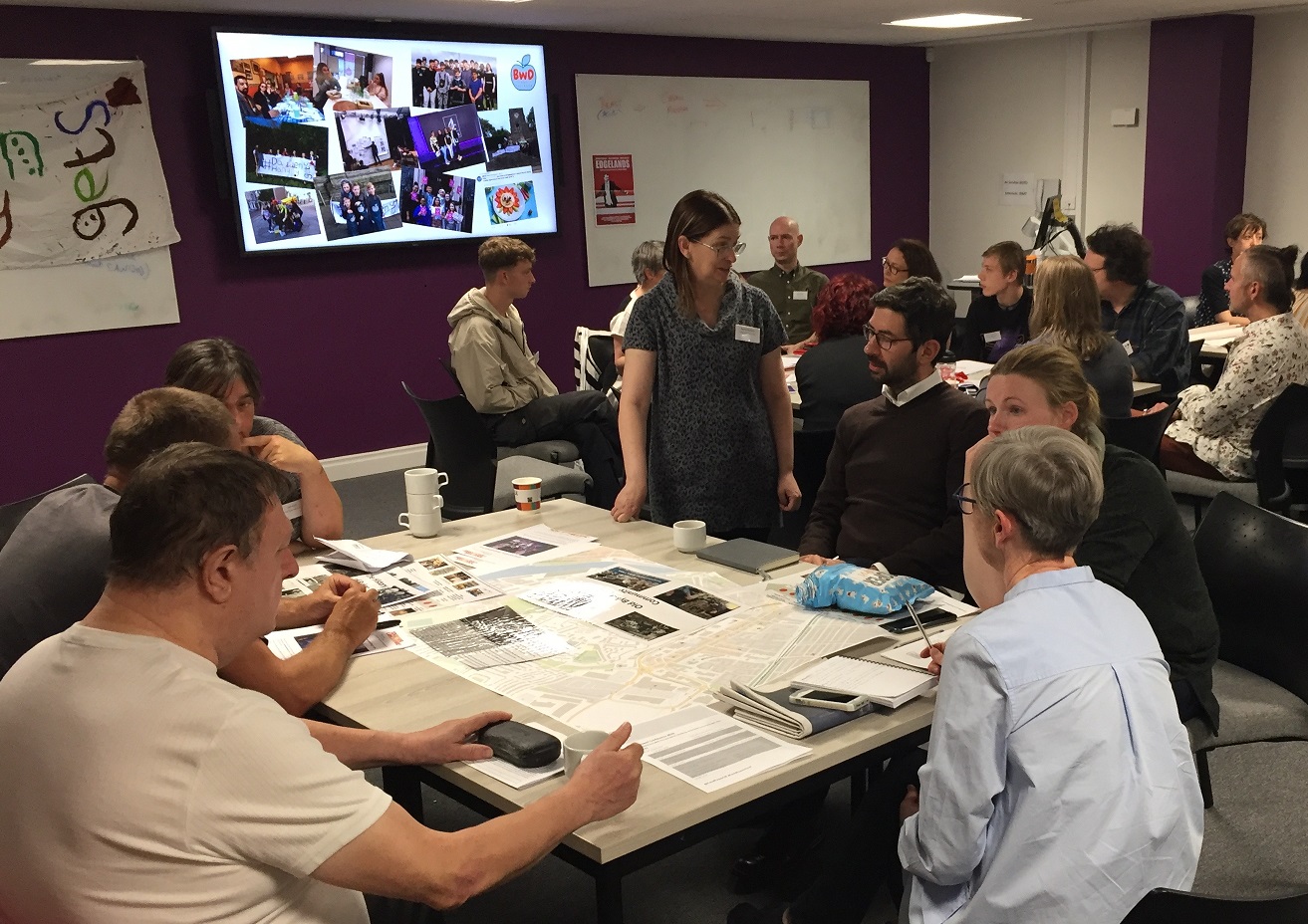 Workshop on empowering people with lived experience (Food Power)
Heather, a local activist and expert by experience, opened the conference and welcomed people to Newcastle. With 96 attendees from 40 different parts of the UK contributing to workshops and discussions throughout the day, energy was focused on all that had been achieved over the last year by local groups and how to learn more from each other moving forward.
Those with lived experience, along with activists and local alliance members led their own workshop sharing stories about their involvement over the previous year. Penny from Newcastle talked through a timeline of activity to explore their achievements and the journey they have been on.
The #DarwengetsHangry campaign shared how young people have become activists both locally and nationally, including Corey and Tia becoming ambassadors for the Children's Future Food Inquiry. Experts by experience from Oxford spoke about their innovative approach, where those with lived experience formed the alliance before asking 'experts by profession' to join.
A special preview of the upcoming short film Edgelands was screened for attendees after lunch, directed by Brody Salmon and commissioned by Together Lancashire. The film was co-produced with #DarwengetsHangry activists and explores the narrative of poverty, homelessness and youth welfare.
Into the afternoon activists and experts by experience took on a variety of roles. Cath facilitated a zine making workshop, Jordan and Angelique became 'roving reporters', others shared the new Tools for Food Stories co-designed with Leapfrog in Blackburn with Darwen and Newcastle. Penny also brough in homemade Pease Pudding and Barm Cakes to give attendees an authentic taste of Byker. There was also a lengthy discussion about the language used to talk about food poverty, conlcuding that this is a subject that needs more exploration.
Heather and Cath from Newcastle gave their final thoughts to the crowd with their usual wit and humour, saying they'd like to see 'a little less conversation, a little more action' – a powerful reminder of what Food Power is and should be all about.
To find out more, tweets from the day are tagged as #FoodPowerConf. Also, during the conference we asked attendees to input into a range of tools, toolkits and other resources which we will publish over the next months – sign up to the Food Power newsletter for updates. In the meantime our existing resources, case studies and links to further information are here.
Support our work
Your donation will help communities identify ways to alleviate food poverty.