NHS England will not ban sales of sugary drinks in hospitals
Today NHS England have announced that an outright ban on selling sugary drinks in foodservice or retail outlets on NHS premises will not come into force in July 2018, despite including a clause in NHS hospital contracts earlier this year that hinted a ban would be imposed.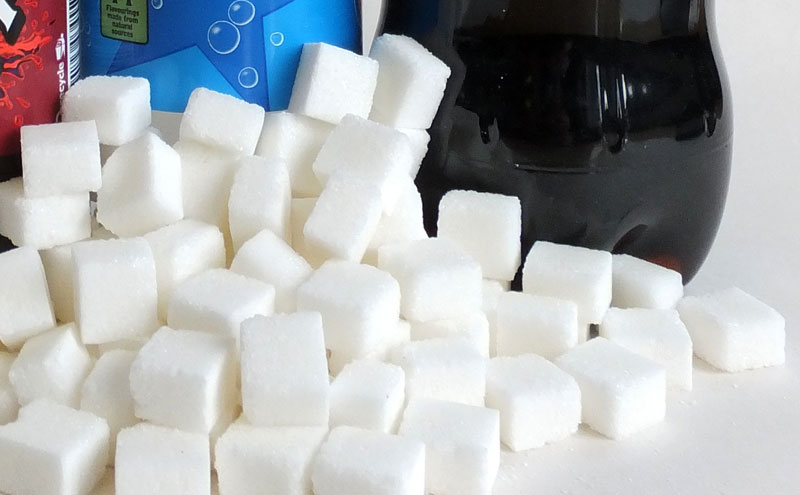 NHS England opts for 10% sales cap rather than sugary drinks ban
This apparent backpedalling is due to the unexpectedly large reductions in sales of sugary drinks achieved in hospitals over the course of this year. Since the 10 per cent sales target was set at the start of 2018, sugary drinks sales in hospitals have on average dropped from 15.6 per cent to 8.7 per cent of sales. According to NHS England, there would only have been a full sugary drinks sales ban if the 10 per cent target had been missed.
Instead of a total ban, hospitals must continue to cap sales of sugary drinks at 10 per cent of total sales – with NHS England retaining the right to impose a full ban on the sale of sugar-sweetened beverages at a later date if hospitals do not stick to this target. Sales are capped in this way across the hospital site, so each individual retailer operating on hospital premises must not have more than 10 per cent of their sales come from sugary drinks.
Katherine Button, Campaign for Better Hospital Food coordinator, said:
"Unhealthy junk food and sugary drinks have no place in our hospitals so it's great news for our health that sales of sugary drinks in hospitals nationwide have been roughly halved, removing 10 million teaspoons of sugar from the NHS. We commend NHS England for having required high-street retailers to reduce the sale and promotion of sugary drinks when serving staff, patients and their families in NHS hospitals.

The concern now is that without the explicit threat of a sugary drinks ban in the NHS, sales will start to rise again. So we strongly urge NHS England to maintain the pressure on retailers and work with us to make sure high hospital food and drink standards are brought into mandatory requirements for all hospitals and trusts. They will have the support of NHS doctors, nurses, dietitians and patients, who have to deal with the growing health consequences of sugar-fuelled obesity and diabetes every day."
Sources within the hospital food community had suggested privately in the weeks running up to this announcement that WHSmith had been dragging its heels on sugary drinks sales reduction targets for their outlets on NHS premises, however early indications are that nationwide sugary drinks sales from this retailer did in fact drop below the 10 per cent cap – meeting the NHS England target. Concerns are now that with the removal of the threat of a ban, food and drink retailers operating across the NHS, including WHSmith, will not continue to prioritise sugar reduction. NHS England must keep up the pressure on hospital retailers to ensure that health progress is maintained.
Simon Stevens, chief executive of NHS England, said:
"The NHS is now putting its own house in order in the fight against flab – with the vast majority of hospitals answering the call to action. Obesity is one of the biggest long-term challenges facing us as the NHS enters its eighth decade, so action now will avoid storing up a long list of preventable and expensive health problems for the years ahead."
At the Campaign for Better Hospital Food, we believe that the only way to maintain long-term and consistent change is to make sure the standards for hospital food served and sold in hospitals are set in law, perhaps as part of the Health and Social Care Act, with data on each hospital's compliance with hospital food standards made publicly available. On Monday 2 July, with the release of the sugary drinks sales data by NHS Trusts, NHS England will take a big step towards greater transparency in food quality, data and monitoring across the NHS estate. This is an important step and one we have campaigned long and hard for. We commend NHS England for taking action in this way.
ENDS
Sustain annual conference - 8 December

Book now
Published 30 Jun 2018
Better Hospital Food: The campaign represents a coalition of organisations calling on the Westminster government to introduce mandatory nutritional, environmental and ethical standards for food served to patients in NHS hospitals in England.
Event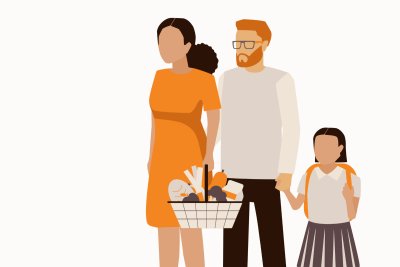 Sustain annual conference - 8 December
Support our charity
Donate to enhance the health and welfare of people, animals and the planet.