Too big to fail? - Sustain comments to the Competition and Markets Authority on the merger between J Sainsbury and Asda
Sustain has the following initial comments in response to the Competition and Markets Authority (CMA) preliminary invitation to comment on the anticipated merger between J Sainsbury PLC and Asda Group Ltd.
Sustain is the UK alliance for better food and farming and a registered charity, number 1018643. We represent around 100 not-for-profit national organisations and many more at local level, working together to achieve a healthy, fair, humane and sustainable system for food, farming and fishing. This submission reflects discussions of the alliance and others on this topic but given the timeframe we have not sought official member endorsement of every detail.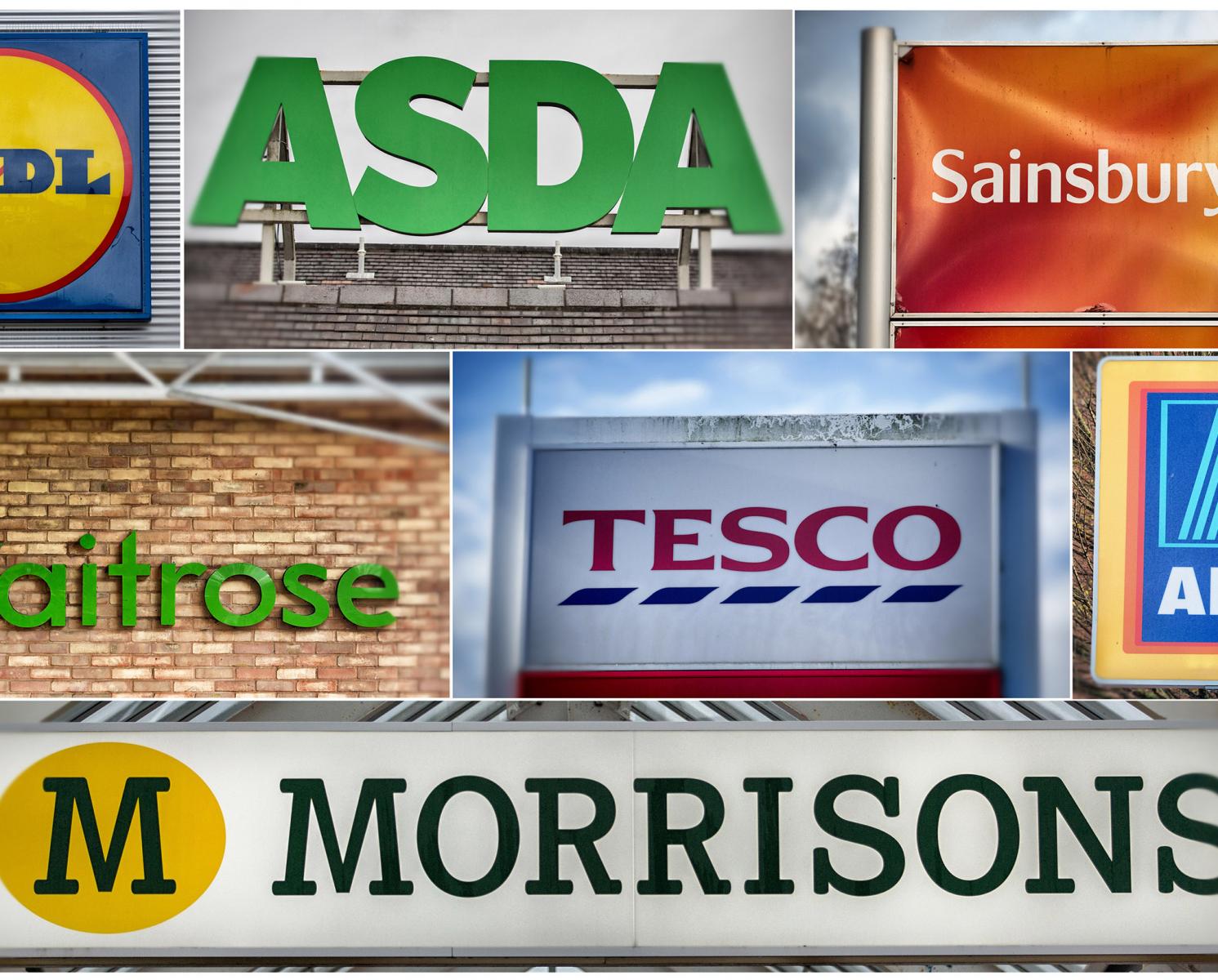 We welcome the opportunity to provide a response to your preliminary invitation to comment and we have been working with other organisations (including farmer, environmental groups, international development charities and unions) to consider how to promote measures to stop unfair trading practices in grocery supply chains. We understand the CMA role does not include examination of existing unfair trading practices but could examine the impact of the merger on supply chains and how it will exacerbate already unfair trading practices.
We believe there is sufficient evidence that supply chain problems may be exacerbated as result of this merger. It would be important for this to be investigated in terms of ensuring choice and affordability for customers. We need information on consolidation factors, how many suppliers will be affected and impacted by changes such as proposed and likely price cuts; range consolidation; reduction in the number of buying desks and so on. We recognise the benefits of a diverse grocer supplier network – from UK food producers to global suppliers – who are rewarded adequately to be able to pay workers well and to grow the raw materials safely and sustainably in order to ensure that consumers in the UK have choice as well as affordable food.
We are concerned that the merger will further consolidate the grocery retail sector in ways which will harm society and UK consumers as a whole. The value we pay in the shops is increasingly not reaching those who need it, meaning that workers and the farmed environment here and overseas are inadequately protected from abuse relating to poor investment and rewards in the market.
The following recommendations relate to both the process that the CMA will go through when investigating the proposed merger, and recommendations we have in terms of the possible outcomes that the CMA might propose at the end of its Phase 2 investigation. We make these proposals now in relation to possible remedies, so that the CMA sets its investigation's scope suitably, and runs its investigations appropriately to determining what suitable remedies to propose if, as we believe to be the case, the merger will lead to a substantial lessening of competition in the UK. Sustain has the following recommendations to the CMA which we have developed with others but which include areas of specific interest to Sustain members:
Structural approach: Stop the merger
We are not in support of the number of retailers reducing, this reduces the number of customers that suppliers and primary producers ultimately supply. The further concentration in the market following this merger would increase the possibility for the remaining (reduced number of) retailers to then apply excessive pressure onto suppliers. All this means less choice for consumers as well as unfettered pressure on the supply chain. The 2000 report by the Competition Commission identified that as little as 8% market share was sufficient for a food retailer to be able to apply abusive trading practices onto suppliers. The assumption that a merger will be good is short-termist. We would welcome serious consideration being given to stopping this merger.

Behavioural remedy: Protect suppliers in supply chains of the UK food retail market
If the CMA choses to allow the merger to occur, then our strong recommendation is that CMA proposes a behavioural remedy to safe guard fair dealing in the supply chain. Otherwise viable businesses will unnecessarily go bankrupt, which will reduce consumer choice, as well as have negative secondary effects in relation to labour rights, farm incomes, food waste, quality of nutrition, availability of affordable produce.
JSainsbury's-Asda have already promised that the merged business will reduce prices. However, as the cost cutting is not unlikely to impact directly on retailers' own staff or shareholders via reduced dividends, then we must assume that most of the squeeze (bar some efficiencies) will be applied to suppliers and their suppliers in turn. This causes us a great deal of concern, given how tight the margins of some suppliers' businesses already are.
As identified in 2008 by the Competition Commission (CC) the transfer of excessive risks and unexpected costs by retailers will have a longer-term consumer detriment, obviously in relation to range of products, and on other aspects of consumer choice too. The CMA, when it was the Competition Commission in 2008 has already recognised the indirect supply chain impacts of abusive purchasing practices and proposed the extension of the GCA to cover the in-direct suppliers to supermarkets, if the nature of trading relationships didn't improve. No proper detailed assessment has been undertaken to assess if abusive practices have stopped since 2016 when the GCA was established with fining powers. The GSCOP only started to be suitably respected and enforced once the GCA was established, and had fining powers but only applies to direct suppliers which are a small part of the overall supply chain.
Recommendations to the CMA to explore in relation to Behavioural Remedy:
CMA could ask directly for undertakings from the merged-JS/ASDA-business to abide by a code of fair dealing and that a regulator is established to ensure that there are fair purchasing practices happening along the length of the supply chains selling into JS/Adsa, for any business relationships where one side of the trade is based in the UK. Obviously, it would be suitable for this regulator to collaborate with GCA as confidentially constraints allowed. (Then it would be logical for this regulator's scope to be expanded to cover other retailers' in-direct supply chains.)
CMA could recommend that a regulator is established to enforce a supply chain code of fair dealing to ensure that there are fair purchasing practices happening along the length of the supply chains selling into all retailers with a UK turnover of more than 1billion, for any business relationships where one side of the trade is based in the UK. Again, it would be suitable for this regulator to collaborate with GCA as confidentially constraints allowed.
Option b. would be more logical as it would be unbalanced to regulate supply chains going to one retailer only.
Recommendation to CMA Re: Its Process of investigating the Asda/JS Merger
Market Dynamics - CMA should undertake a focused survey to understand the current dynamics happening within the supply chain to UK grocery sector, so that they can form a view as to what will occur if JS/Asda are allowed to become one business. Specifically, the survey should look at whether "excessive risks" and "unexpected costs" identified in 2008 continue to be passed into the supply chain by large manufacturers, other direct suppliers to the retailers, and the retailers themselves. When undertaking either directly, or outsourcing such a survey then the CMA should actively pursue getting input from smaller suppliers, and in-direct suppliers across the whole of the supply base to UK food retailers (i.e. not just JS/Asda direct suppliers). The merger of these two companies will have national level competition effects on the supply base. This wide group of suppliers and others with knowledge of the business viability of this supply base should be asked about frequency and severity and the financial impact of abusive practices which currently occur and about possible increase in abusive practices once the merged-business is formed and the food retail sector is even more consolidated. Appendix 9.8 "The categorization of, and evidence on, supply chain practices of grocery retailers" of the Groceries Market 2008 Final report[1] provides a possible categorisation and analysis from abusive purchasing practices which were occurring at that time.
Confidentiality - CMA should state clearly that any evidence that a business choses to provide to the CMA re: JS/Asda merger will be held confidentially. Some suppliers have advised the Groceries Code Adjudicator (GCA) that they would prefer to be "required" to give GCA information in relation to Groceries Supply Code Of Practice. Since in this circumstance a retailer wouldn't victimise a supplier, compared to a circumstance where the supplier initiated the contact with GCA. The same logic is likely to apply when suppliers engage with the CMA, particularly if the suppliers are selling to JS/Asda.
Inclusivity - CMA should encourage others with close knowledge of the grocery supply chain and who will be less subject to retribution and therefore less afraid to make submissions also to contribute to the merger consultation. This includes some of the service providers to the sector, for example in relation to technical, financial, agricultural, equipment, packaging and other expertise.
Price impact - CMA to undertake analyses of such price impacts on upstream suppliers and consequently on business viability and jobs given that the company has already made suggestions with regard to price cuts it seems essential, and ultimately on consumer choice. As the margins of many farmers and growers are already very tight any cuts could be significant. Initial quick assessments already indicate losses. For instance, analysis by New Economics Foundation[2] suggest very conservatively that this would lead to at least 2500 supply chain job losses. We would want to see some assessment of the impact on the 466,000 workers along the farm supply chain and of the workers in the global UK supply chain. A combination of supplier surveys (anonymised) and market analysis would be needed and would require the resources only the CMA would have at its disposal. The report from the labour enforcement agencies on worker abuse and slavery[3] shows that we are going backwards in terms of worker protection and supply chains are one of the problems. All these points mean consumer detriment and less consumer choice at the end of the day - all the issues with which the CMA should be concerned.
Range consolidation and choice- CMA should look at the impacts on upstream suppliers in terms of both price cuts and range consolidation and how that would have an impact on choice for customers and whether it would be fundamentally reduced. This should include assessment and a possible survey of overseas suppliers to the two retailers to assess likely impact and behaviour of suppliers. Anecdotal evidence obtained during the review of the GCA suggested many would consider dropping the UK market due to the abusive practices of UK retailers. One South African supplier, was so annoyed at the poor payment terms of a UK retailer, that when they found a fairer buyer, they removed their still-unpaid-for-stock from the UK retailer's depot and transferred the entire stock to their new customer – a continental European retailer. This was a costly exercise and bad for UK consumers as it reduced choice. Analysis of UK Companies House data and found a tripling of food producer insolvencies from 45 in 2010 to 162 in 2015. The grocery retailing market is too concentrated at a UK level, so suppliers have very few options in terms of where to sell their groceries. Many go unnecessarily bankrupt. These types of abusive business arrangements should be curtailed, rather than allowed to operate out of hand. Failure to act by the CMA will reduce consumer choice.
Local and national impacts and policy coherence – CMA should ensure that its inquiry covers an appropriate full range of national and local impacts and has regard to wider policy areas including planning policy and guidance and whether the issue of a local competition test (which is recommended in the 2008 report but which was not taken up by government) should be re-introduced to ensure local retail diversity.
Affordability and access for vulnerable customers- The CMA should also have regard for the availability of affordable and accessible fresh produce for consumers which is particularly crucial given the loss of high street grocers as a result of changes in the structure of grocery retailing and impact on high streets. The impact on choice is central and the impact on the health of the nation, and particularly vulnerable groups such as the less mobile, needs to be considered. The impact of JS/Asda merger will have wide effects. Where these impacts are not under the CMA's remit the CMA should liaise with such relevant entities.
We hope note is taken of this submission is Sustain will be happy to support the work of the CMA with promotion of the surveys and work and can provide contacts if required.
Vicki Hird
Farm Campaign Coordinator
June 2018
---
[3] http://www.gla.gov.uk/media/3537/external-nature-and-scale-of-labour-exploitation-report-final-version-may-2018.pdf
---
06/06/2018
Food and Farming Policy
SHARE
---
Food and Farming Policy: Sustain encourages integration of sustainable food and farming into local, regional and national government policies.