UK Food and Drink industry releases recovery plan
Thirty UK food and drink industry organisations have drawn up a plan 'Building a pathway to recovery' which puts forward proposals that Government and Industry should take in response to the COVID-19 crisis. Read Sustain's response.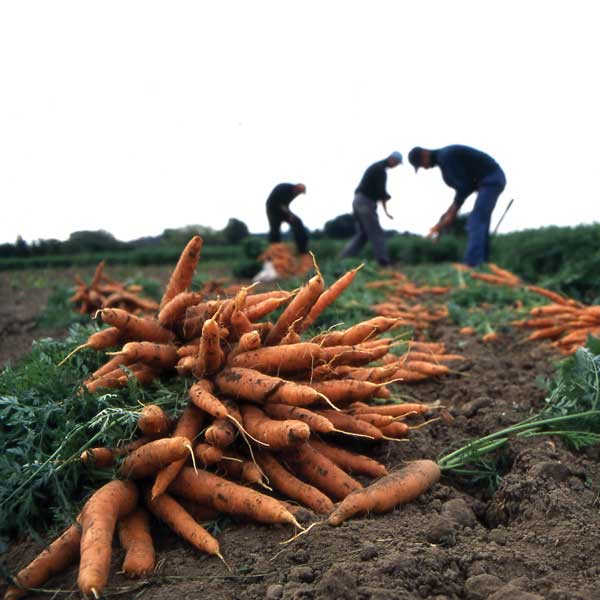 Credit: Sara Hannant
The proposals are backed by the Food and Drink Federation, farming groups, and sector bodies covering the whole of the UK and specific devolved nations.
Ben Reynolds, Sustain's Deputy Chief Executive responds:
"Whilst we wouldn't prioritise some of the elements that these industry groups might deem important, it's fascinating that the three big focuses for the sector are to increase domestic production, make food and drink healthier, and make it less damaging to the environment and animals. As a starting point we would definitely agree with these, and would be keen to see how the details of their proposals square with those we are producing. We hope we can find ground to work together to ensure that good food and farming are on the Government radar when it comes to investing in the economic recovery."
The position put forward by the consortium stresses three areas of focus:
the balance of trade and resilience (employment and productivity)
Move to healthier diets (nutrition, energy balance, portion size) and
Integrity gains (attention to CO2, environment, and animal welfare)
Read the full report here.
Published 14 Jul 2020
Coronavirus Food Alert: Sustain's work on food resilience in the COVID-19 coronavirus pandemic.We are helping secure food for vulnerable people and supporting local emergency responses.
Support our charity
Donate to enhance the health and welfare of people, animals and the planet.