The People's Supermarket launch new healthy shopping initiative
Following the publication of a new report by the Royal Society of Public Health, the People's Supermarket in Holborn have unveiled their new layout and 'nudge' information designed to help people make healthier choices.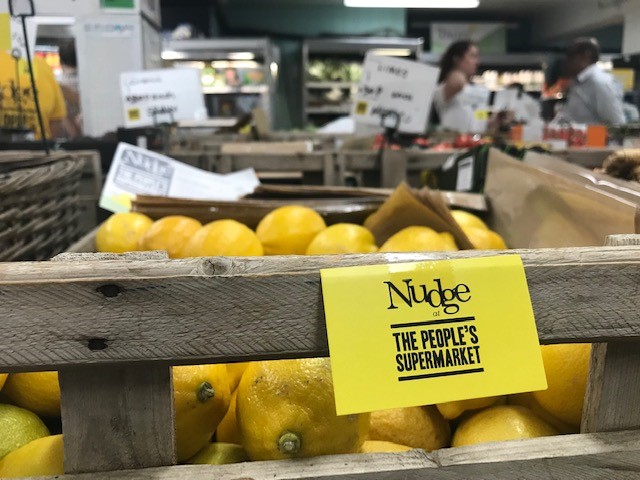 The report highlights new research showing the public believe that supermarket should be doing more to tackle obesity with 48% agreeing that legislation should be introduced. Shoppers also revealed that 36% impulse buy unhealthy products because they are on offer and a store audit found that four in ten products positioned in prominent areas or display units were sugary foods and drinks, and nearly nine in ten products placed at a child's eye level throughout stores were unhealthy.
The report was launched at the Peoples Supermarket where RSPH and Sliming World have designed the layout of the shop with public health experts to feature:
Nudge points to encourage customers to reconsider purchases, e.g. swapping to a low-fat version
A layout and shelf allocation based on the Eatwell Guide
Staff with nutritional training
Free samples of affordable and nutritious food
They are working with other larger retailers, to encourage them to adopt their vision of a 're-imagined supermarket'.
The People's Supermarket was launched in 2011 by chef Arthuer Potts-Dawson, as an alternative to mainstream retail, focusing on a different more sustainable model that has different operating principles. This focuses on close relationships with producers, including those are geographically close and can offer fresh, local produce whilst supporting a healthier choices.

Find out more about The People's Supermarket here – or visit them in Holborn.
Read the RSPH Health on the Shelf Report.
---