This year, Sustain continues to campaign to fix our food system, so we can feed our children, close inequalities in health, support our farmers and food producers, and tackle the climate and nature emergency. You can help us too - stay up to date via our newsletter.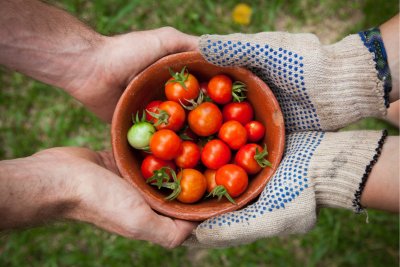 Unsplash
What's the problem?
The current cost of living crisis comes on top of a pre-existing poverty crisis in the UK. Before the pandemic, 22% of people were already living in poverty and now millions more Britons are experiencing extreme hardship. As household food insecurity rises, obesity rates climb and health outcomes worsen. Accessing a healthy, sustainable diet is beyond the reach of too many - Government needs to tackle the root causes of poverty.
Why the food system?
Our food system exacerbates the problem, when it could provide solutions. Food and drink is the UK's largest manufacturing industry and yet 22% of the food system workforce are on minimum wage or below. Supermarkets post huge pre-tax profits but farmers are often left with less than 1p of profits for their produce. 800,000 children in low income households do not receive a free school meal and up to 50% of low income families do not access Healthy Start to help them buy milk, fruit and veg. Meanwhile climate change and biodiversity loss, exacerbated by industrial farming, threaten our nation's food.
How can we fix this?
Real living wages, fair prices and access to public sector contracts for farmers and food producers would make a huge difference, and investment in local food infrastructure would leave more money circulating in communities. We also need a nutritional security net; the Healthy Start scheme needs to be fixed, universal free school meals should be the norm, meals on wheels services revitalised. We need farm policies that recognise that food security and environmental protection go hand in hand.
How can I help?
We're at the beginning of a new year and have a lot to do – we need your help. Sign up to our newsletter for all the latest news and updates on our campaigning. And follow us on Twitter, LinkedIN and Facebook. Thank you!
Support our charity
Donate to enhance the health and welfare of people, animals and the planet.