Greater Manchester gardens grow more to share
One community growing network, five gardens and over fifty volunteers rallied together across the summer of 2020 in Greater Manchester to increase growing efforts to supply produce to the local community.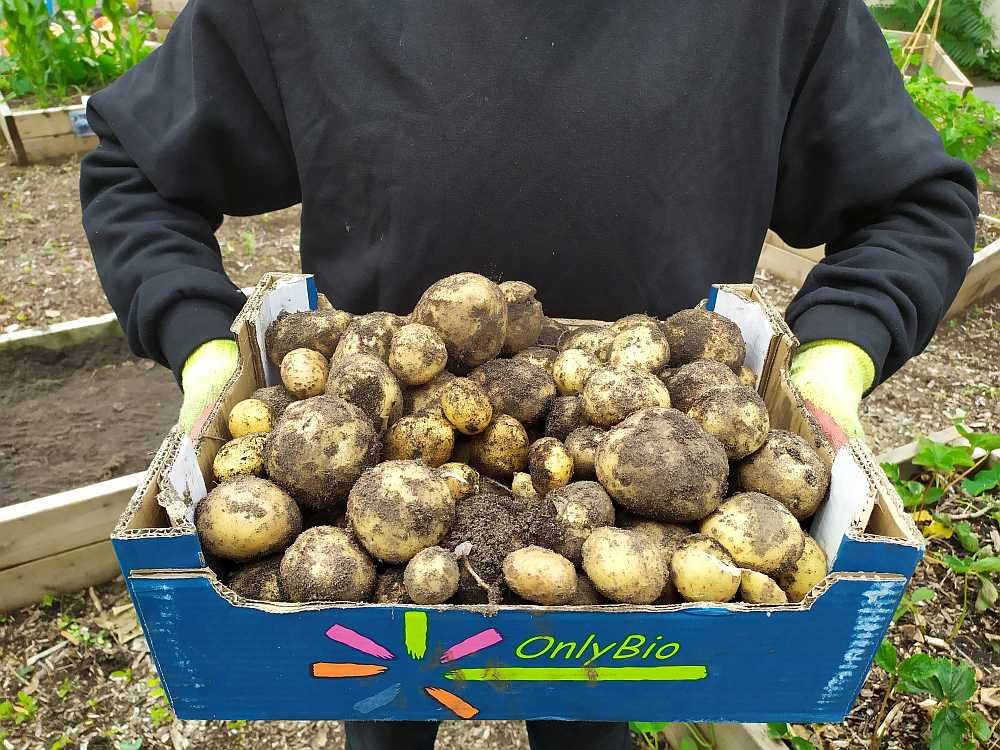 Aquarius Harvest. Credit: Sow the City
As part of Sustain's Community Harvest - Grow to Donate project, Sow the City, a social enterprise in Manchester which works to increase food growing in the city, supported five communty growing spaces to increase their output so that they could donate their surplus to the emergency food response. Through mentoring from Sow the City, as well as the provision of extra materials, like compost and tools, and a new shared bike trailer to transport goods, gardens were able to grow and donate fresh, locally grown fruit and vegetables to 12 recipient organisations around Greater Manchester.
Five gardens: Riverbank Community Allotment, Lewis Street Primary School, The Lalley Centre Community Garden, Platt Fields Community Market Garden and Aquarius Centre community garden were involved in the project and were joined by 50 gardens across Reading and London who were also increasing their yields.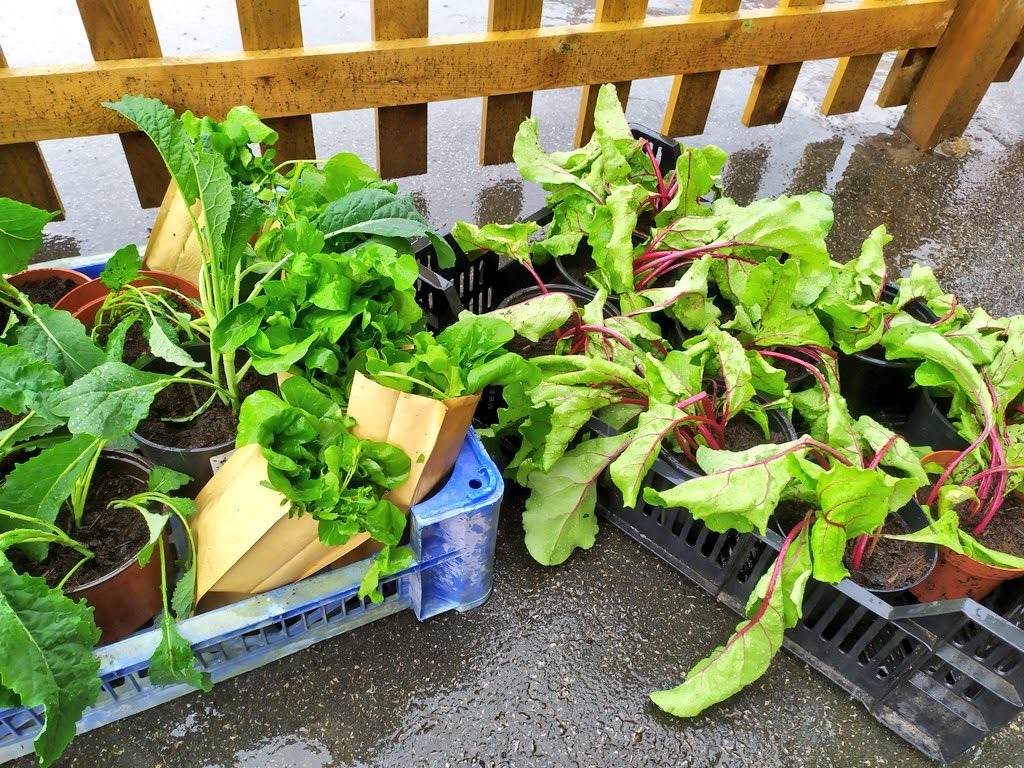 Salads grown at Lewis Street Primary School
Engaging with volunteers
To keep volunteers and community members connected throughout 2020, Sow the City ran a series of webinars around food growing, nature and sustainability. The webinars attracted nearly 500 attendees, and topics included growing vegetables, beekeeping, fermentation, keeping chickens, foraging for and growing mushrooms. You can find the recordings of all of their sessions here.
The pandemic did see an increase in interest in volunteering and community food growing. Sow the City were able to refer new volunteers on to community gardens running socially distanced volunteers sessions at various sites, including community green spaces, schools, community gardens and woodland sites. In response to the sheer increase in demand, for the first time, Sow the City have created their own group of volunteers which they can call upon to support when there is need.
There was an increase in new growers and community growing groups. Sow the City were able to offer support with growing techniques, recruitment, funding governence, and anything else they needed!
Grow to share
The five community gardens growing surplus to donate were on quite different plots of land which meant they were able to provide a great range of produce, including: apples, plums, strawberries, potatoes, courgettes, tomatoes, salads... Platt Fields Market Garden were able to glean large amounts of produce from growers, allotments and green spaces across Greater Manchester, including: cabbage, kale and pumpkins.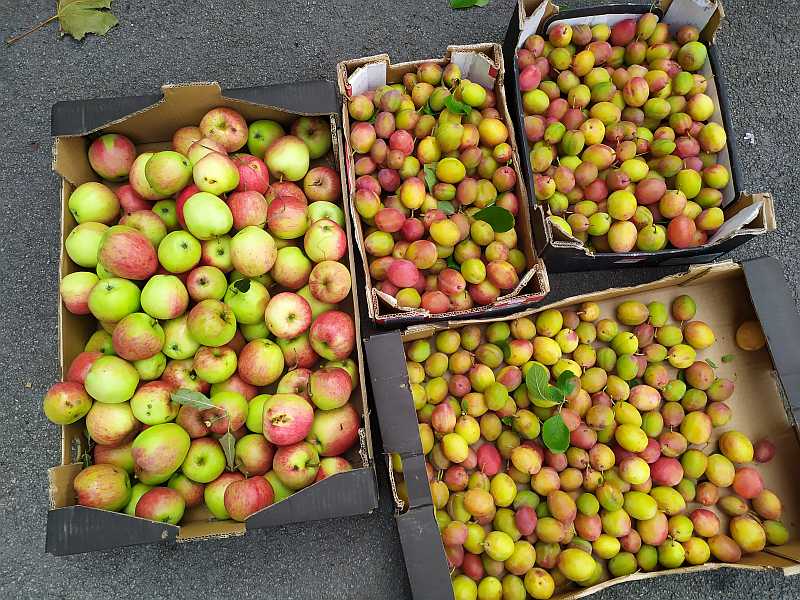 Apples and plums from Riverbank Community Centre
Who received the food?
A lot of the produce went directly back into the communities in which the food was grown, including:
Healthy Me, Healthy Communities - a social enterprise working across Manchester which runs six community grocers
Staff and families in Eccles fromm Lewis Street Primary School
Residents in One Manchester Housing Assocation sheltered housing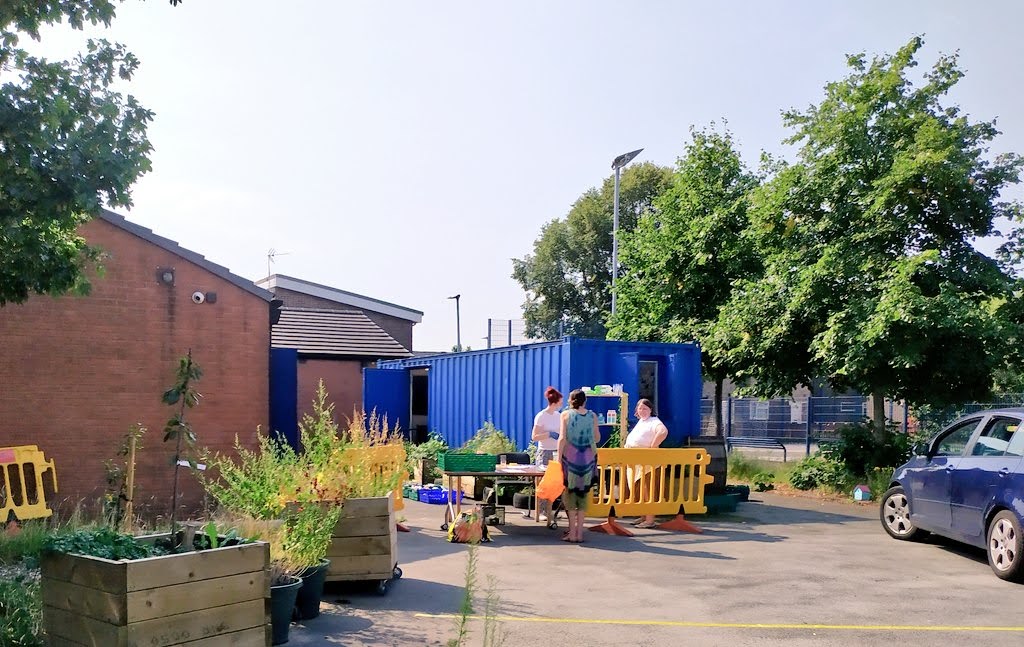 The community grocer at the Aquarius Centre
Produce was also distributed to larger organisations, including:
Fareshare
Reach out to the community
MCRMind
Cracking Good Food
Open Kitchen MCR
The Booth Centre
Manchester Central Foodbank
Eat Well
That Bread and Butter Thing
Sow the City continue to support community growing across the city, and are always putting on brilliant training sessions. To find out more, check out their website.
Sustain annual conference - 8 December

Book now
Published 25 Jan 2021
Good to Grow: Good to Grow Day is all about getting people involved in their local community garden. We hold national events across the UK that aim to raise the profile of community gardens and encourage more people to take part.
Event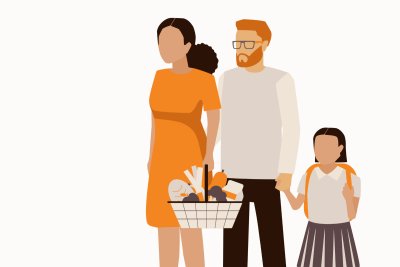 Sustain annual conference - 8 December
Support our charity
Your donation will help communities grow more food in gardens across the UK.