Concentration of fast food outlets near schools rise by 67 per cent
New research has shown that more than one in four takeaways is within 5 minutes walk of a school - an increase of 67% in the last eight years. Read on for Sustain's comment.
Ben Reynolds, Deputy CEO of Sustain commented:

"Whilst these findings could spell a welcome boom in small businesses, the sad reality is that this junk food is further fuelling our childhood obesity crisis. Many of these junk food shops are propped up by teenagers going out at lunch times. With one in three children obese or overweight, all the energy that has gone into improving primary school food and diets over the last decade is falling flat at secondary school.

"We've had loads of parents telling us they want their secondary schools to implement stay on site policies for all children up to 16, which may go some way to reducing the demand at junk food shops, and improve children's health. Government need to step up to support them with the capacity to provide these meals onsite."

Planing restrictions on junk food outlets is one of the measures being considered in new policies out for consultation in London and Scotland:
The London Plan - Mayor of London
Scottish Government Consultation on A Healthier Future - Action and Ambitions on Diet, Activity and Healthy Weight
The Times article can be read here. Sustain runs Planning Food Cities which looks at how the planning system can be used to improve the food system.
Sustain annual conference - 8 December

Book now
Published 29 Jan 2018
Planning Food Cities: Find out how to get involved shaping the future of your local area to create a more sustainable and local food system.
Event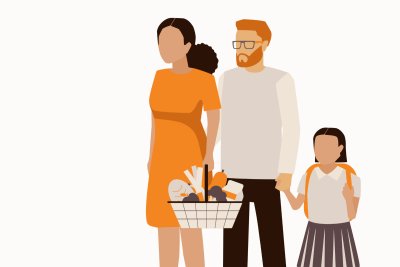 Sustain annual conference - 8 December
Support our work
Your donation will help communities to engage with their planning system to create a good food environment.