Environment Secretary refuses to rule out US acid-washed chicken imports
Environment Secretary George Eustice MP has failed to rule out the import of acid-washed chicken in a post-Brexit trade deal with the United States, in two separate broadcast interviews this weekend.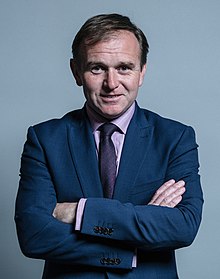 George Eustice told The Andrew Marr Show on BBC 1: "Retained EU law has brought across both the prohibition on sale of chlorine-washed chicken and also a prohibition on the sale of hormone-treated beef. Those prohibitions remain in place."
Andrew Marr: "And you're sticking with that as a government, despite the fact that the Americans are furious about that?"
George Eustice replied, "I'm not really sure the Americans should be furious about some of these things. If you look at the poultry sector, very few of American producers use chlorine, they use other disinfectants such as lactic acid. There is room for a sensible discussion here because we also use lactic acid on some species, notably on beef. We don't use it on poultry. There's a discussion to be had."
Speaking later on Sophy Ridge on Sunday on Sky News, he said: "It is already illegal in this country to sell chlorine-washed chicken or indeed hormone beef. But the important thing is we believe passionately in this country about our food standards and our animal welfare standards.
"We are absolutely clear as a government that we will not take risks either with our food standards and that when it comes to animal welfare we will be projecting our views on animal welfare on the international stage."
Interviewer Sophy Ridge pressed the Environment Secretary on whether or not it would be a red line for the UK trade negotiators and Mr Eustice said: "I am not quite sure why the US would make such demands because chlorine washes on chicken are outdated and it is not really used by the US any more. What they tend to use these days are lactic acid washes. We won't make any moves on our standards. We have got a clear position in this country that it is illegal to sell chlorine-washed chicken, illegal to sell beef treated with hormones. We have no plans to change those things. But equally I would say it's not the case that the US uses chlorine washed chicken anyway."
Kath Dalmeny, chief executive of the Sustain food and farming alliance said: "Consumers have repeatedly said they do not want hormone- injected, chlorine- or acid-washed, antibiotic-intensive food. These processes often mask filthy production methods and terrible animal welfare and worker conditions. The UK should be leading the way in high quality, high welfare food, not dropping standards just to please new trading partners."
The Minister's comments were made shortly before an explosive investigation conducted by the Daily Mirror into conditions on American chicken farms emerged. You can read about the terrible conditions they reported here.
You can read more on the Environment Secretary's comments in The Daily Mail here, and The Times here.
---
24/02/2020
Food and Farming Policy
SHARE
---
Food and Farming Policy: Sustain encourages integration of sustainable food and farming into local, regional and national government policies.