UK free-trade think tank says American beef is a Brexit 'gain'
An influential UK free-trade think tank has identified eating American beef as a 'gain' for British consumers from post-Brexit trade deals, whilst claiming food safety and health concerns about US food standards are 'myths'.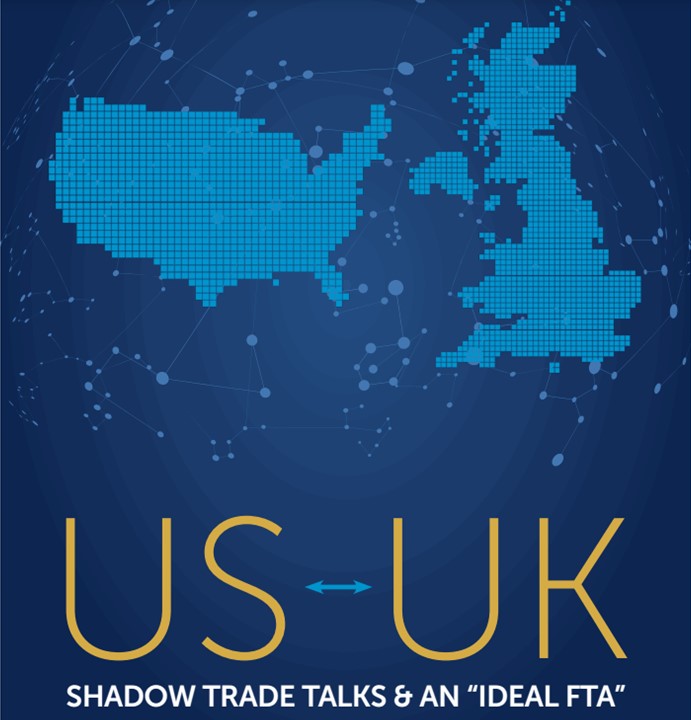 A brochure from the Institute for Free Trade (IFT) has been published online by Greenpeace Unearthed, after it was inadvertently released and then withdrawn by the IFT. The brochure states in a section on 'gains' from a post-Brexit free trade deal with America that, "US exporters of agricultural produce – beef, for instance – would have a brand new market to sell to, and British consumers a cheaper alternative to the current options."
There is no mention of legitimate concerns about dubious US food production methods such as hormone-reared beef and food irradiation – permitted in the US but currently banned or restricted in the UK. Neither does the brochure mention higher rates of livestock-related food poisoning in the US than in the UK; profligate farm antibiotic use on American farms; weakly regulated pesticides; nor the potential health effects on British children of adopting American-style unhealthy snacking, soft drinks and super-sized portions. Indeed such concerns are described by the IFT as "many myths".
Sustain has urged the government and UK trade negotiators to back a beneficial 'race to the top', using trade deals to champion high food standards.
Further, the Institute for Free Trade identifies the Precautionary Principle – a bedrock of UK food safety and farming standards as part of our membership of the EU – as a barrier to free trade. The Precautionary Principle is one among several legal principles set to be lost from UK law, having already been voted out by the Government during the EU Withdrawal Bill (Repeal Bill) process. The Precautionary Principle has been important, for example, for restricting use of pesticides that kill vital pollinators. US chemical companies under President Trump's administration have been given much more leeway to keep on using pesticides and chemicals that are currently restricted or banned in the UK on precautionary health and environmental grounds.
The Institute for Free Trade advises the British government to focus on the benefits to American jobs of a UK-US trade deal, appealing to the President Trump administration's America First policy, stating, "It will be important to highlight the positive effect of a US-UK Free Trade Agreement on American jobs."
The IFT brochure states that there is, "already a heightened public awareness of the differences between the US and EU standards regimes, and there are many myths about US standards that need to be dispelled, both among the general public and policymakers in the UK", setting out plans to work with other free-trade think tanks - such as the Legatum Institute, the Institute of Economic Affairs and the Adam Smith Institute - to produce their own Free Trade Agreement, with the aim "to rehearse some of these arguments in the public arena so that they are settled by the time the actual negotiation happens".
---
19/02/2018
Brexit
SHARE
---
Brexit: We stand at a cross-roads. When the UK leaves the European Union, will our leaders uphold good standards for our food, farming, fishing and trade deals? And will they agree a sensible deal with the EU? We need to make sure that they do!