Representation of people from diverse ethnic backgrounds in the environmental charity sector has reached 7% but remains below the national average, and more action is needed, finds The RACE Report.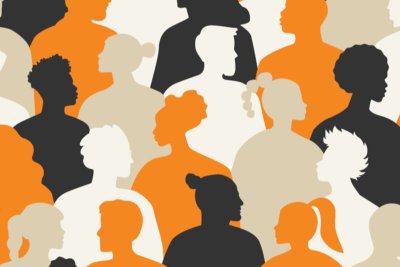 Diversity of people. Credit: Alan Karlik, Sustain
Sustain has participated in The RACE Report, an initiative launched this year by Hindu Climate Action; Nature Youth Connection and Education; South Asians for Sustainability, and Students Organising for Sustainability (SOS-UK – a Sustain alliance member). The RACE Report aims to collect data on employment and practices to improve transparency and catalyse action to improve opportunities and support for people from diverse ethnic backgrounds in the environmental charity sector.
During 2022, Sustain submitted our own data, and also encouraged participation among those organisations within our alliance who are part of the environmental charity sector, including Sustain alliance members and sister alliances: CPRE, City to Sea, Compassion in World Farming, Feedback, Food Ethics Council, Friends of the Earth, Green Alliance, Hubbub, Marine Conservation Society, Pesticide Action Network, Plantlife, RSPB, Soil Association, Students Organising for Sustainability, The Orchard Project, The Widlife Trusts, Wildlife and Countryside Link, Women's Environment Network and WWF-UK.
In 2023, Sustain will participate again and commits - along with other participants - to taking action and also to publishing our data transparently, to stimulate improvement.
"As communicators, policy specialists and campaigners, we in the environment and sustainability movement need to apply our privilege and creativity to promote positive action for diversity and racial justice. Participating in The RACE Report will help us to be transparent and stimulate action in our own organisation and across the sector."

Kath Dalmeny, Chief Executive of Sustain: The alliance for better food and farming, promoting ways that third-sector organisations can raise our game on diversity and racial justice
The RACE Report results for 2022
Data was voluntarily submitted by 91 organisations representing 7,948 employees as part of a collective effort to improve transparency within the sector.
7% of professionals working in the environmental charity sector identify as Black, Asian or Minority Ethnic, compared with a 14% national average across all professions. Note: This is modestly better figure than 2020/21 data from the ONS, which showed around 4%.
Signs of improvement
Proportionally, there was high trustee representation: People of colour represent 11% of those on governance and trustee boards, which is higher than the average across the wider charity sector (8%).
Work still to be done
People of colour are less likely to hold managerial roles – the representation of people of colour in the sector was 5% when looking specifically at managerial roles.
People of colour are more highly represented in non-permanent roles (10%) than permanent (7%), suggesting that POC are less able to find fixed roles within the sector.
Just 9% of those who experienced career progression within the environmental charity sector over the course of 2021 identified as people of colour, while 72% identified as white.
Action being taken
Organisations have responded to the sector's diversity shortcomings by taking positive action, including:
83% of organisations either have included or are in the process of including statements promoting race equity and inclusion within all new recruitment materials.
76% of organisations have recently reviewed or are in the process of reviewing the imagery and language used in marketing and websites materials to promote inclusivity.
67% of organisations have introduced or are introducing compulsory staff training on race equality, diversity and inclusion.
Over half of organisations have spokespeople or patrons which include people of colour.
Further action needed
But further commitments are needed. Actions yet to be widely implemented include:
Just 14% of organisations currently offer paid placements or internships specifically for people of colour and only 4% have a mentoring scheme in place for people of colour.
Just 3% of organisations have published race equity pay gap data in the last 18 months.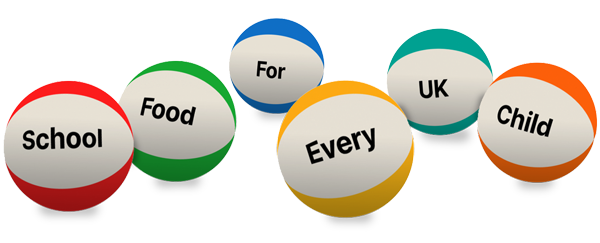 Ask your MP to end the school food postcode lottery now
Support our charity
Donate to enhance the health and welfare of people, animals and the planet.