UK told chlorinated chicken 'must be part of US trade deal'
The US Democrat Party have pledged to oppose a post-Brexit US/UK trade deal if the UK refuses to accept chlorinated chicken as part of it. Linda Sánchez, vice-chairwoman of the party's caucus in the House of Representatives, told The Times newspaper that she "would not hesitate to vote against" any deal that fails to address such concerns.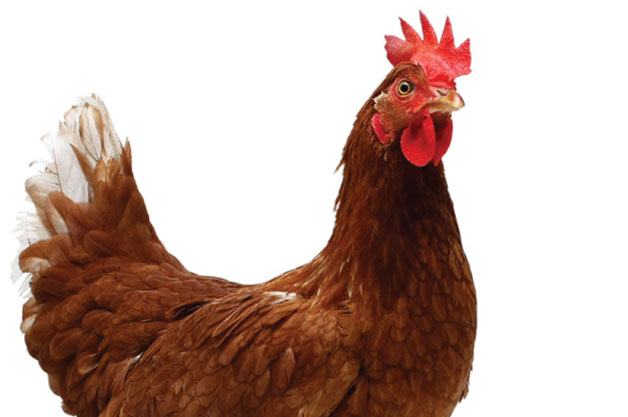 Ms Sánchez, who was in London to meet UK politicians, complained that Mr Trump's officials had "shut out" the Democrats from trade talks but from January the Democrats will take control of Congress, and have the power to veto trade deals.
Chicken dipped in chlorine as a hygiene measure is currently banned in the UK as part of our membership of the European Union and shared food standads. The EU opposes the use of 'end of pipe' chlorine washes, which can be used to mask poor production standards at earlier stages of the supply chain. Ms Sánchez called this a trade barrier and a "major sticking point" in US-EU relations. US trade representatives have made it clear that the UK will need to ditch its food standards and safety regulations in exchange for a trade deal.
Kath Dalmeny, chief executive of the UK's food and farming alliance Sustain, said: "UK consumers have expressed their concerns loud and clear: they do not want worse food standards in exchange for a trade deal with the US, and they care about animal welfare. Chlorine washes can be used to cover up poor hygiene standards and low animal welfare. American farmers use five times as much antibiotics as British farmers, which is likely to be a symptom of cramped and less hygienic meat production. We should not be supporting farming practices that put our health and animal welfare at risk."
There has been widespread opposition in the UK to chlorine-dipped chicken. An IPPR poll from April 2018 found that, when asked whether the UK should lower food safety standards to secure a trade deal with the US or retain current standards, only 8% of the public think the UK should lower food safety standards, with 82% preferring to keep standards as they are. UK Secretary of State for International Trade Liam Fox confirmed in Parliament that a consultation on trade had resulted in 600,000 responses from the public, with food standards the most common concern.
The scale of the opposition has forced UK Ministers to state that the UK will not lower our food standards as part of a US trade deal. In a recent debate, Michael Gove stated "We will not enter into trade or other agreements that undercut or undermine the high standards on which British agriculture's reputation depend."
---
20/12/2018
Brexit
SHARE
---
Brexit: We stand at a cross-roads. When the UK leaves the European Union, will our leaders uphold good standards for our food, farming, fishing and trade deals? And will they agree a sensible deal with the EU? We need to make sure that they do!