New A-Z of London Gardens published
A new book by Abigail Willis covering London's best gardens, and featuring the wonderful edible gardens of the Capital Growth network, is now available.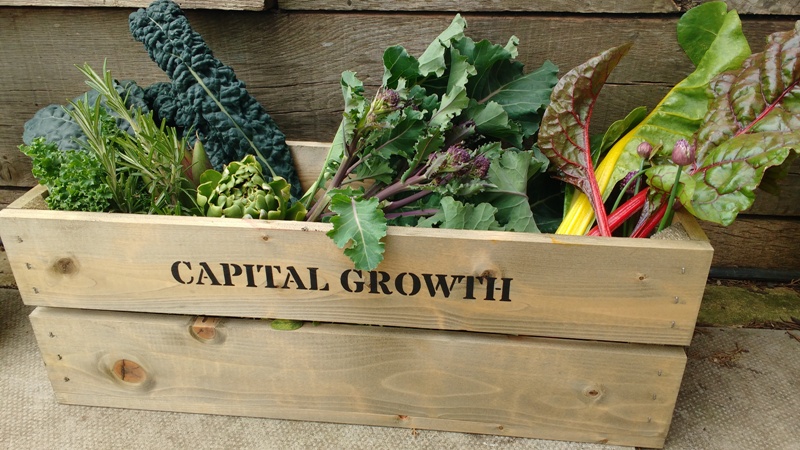 There are over 3 million gardens in London, from small front yards to large greens, it can be hard to know exactly what is growing up where. This book celebrates some of the most inspirational gardens including historical sites, therapeutic gardens, wildlife havens and community hubs.
Capital Growth, which has encouraged and supported a network of over 2000 community food gardens to thrive in London, is featured in the book, which launched last month at Capital Growth Space #638, the Dalston Eastern Curve Garden.
Pick up your copy today to sneak a peek into the many different gardens of London. Available at all good bookshops or directly from Metro Publications.
---
01/12/2016
Capital Growth
SHARE
---
Capital Growth: The Capital Growth campaign, run by Sustain's London Food Link offers practical and financial support to communities around London to help more people grow more food, and to have greater access to land and growing spaces for community benefit. The Capital Bee project, part of Capital Growth, seeks pledges to promote bee-friendly behaviour, and supports establishment of community beehives.