The Natural England study shows the importance of protecting and enhancing nature in order to hit Net Zero. The paper clearly highlights that we need to see both biodiversity and climate as interlinking, rather than as separate issues. But why and what?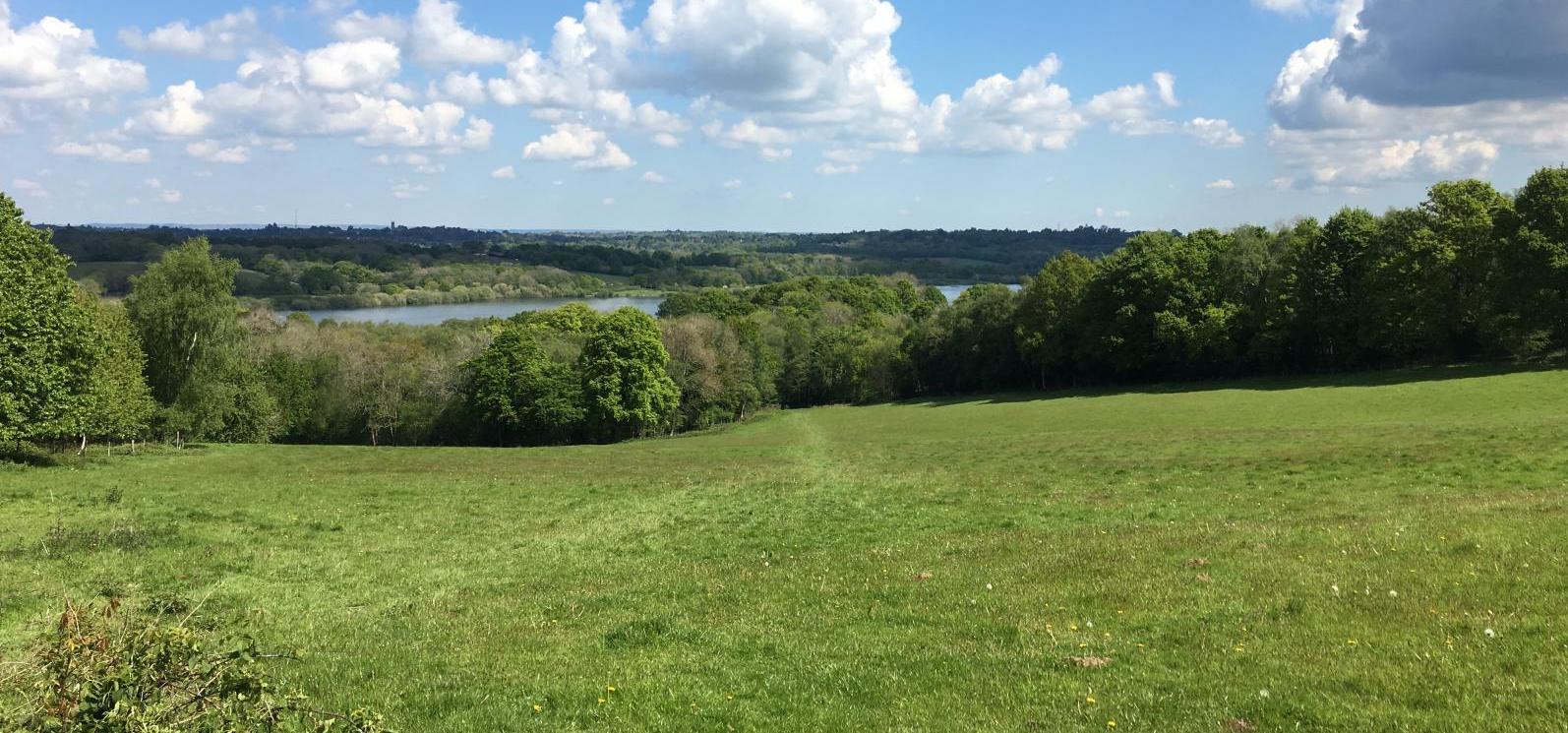 High Weald AONB landscape, credit: James Woodward
This is one of the most comprehensive studies on the ability of the UK's landscape to be able to sequester and store carbon, while increasing biodiversity species-richness and abundance.
Natural England - Carbon Storage and Sequestration by Habitat 2021
Researchers explain that peatlands, native woodlands, saltmarsh, sea grass meadows, hedgerows, hay meadows, heathland and traditional orchards, all play an important role and that opportunities to create more are there for the taking.
Here are some of the interesting facts outlined in the report:
One hectare of native woodland can sequester the equivalent CO2 each year as flying London to Rome 13 times.
One hectare of sea grass meadow can sequester the same amount of CO2 as the annual emissions from an average car.
Carbon held in deep peat soils of fens and raised bogs hold eight times as much carbon as the equivalent area of tropical rainforest.
Heathlands and species-rich grasslands hold more carbon than modern agricultural landscapes, but less than peatlands, saltmarsh and native woodlands.
These findings paint an important picture that will help farmers, land managers, conservationists, policy-makers, and others in decision-making around restoring landscapes for climate and nature. This must be done in conjunction with food production, and at Sustain, we believe that agroecology can play a vital role in delivering multiple outcomes including healthy food, climate, nature, public health, strong rural and urban communities, as well as resilient businesses.
This is why we continue to engage with the farming sector, government and local authorities on the role agroecological farming should play in Environmental Land Management, the Agricultural Transition, and the vision of the food system across the UK and the world.
You can find the full report here.
Support our campaign
Your donation will help us work with farmers to push for policies to support farming fit for our future.