Local elections on the horizon
The local election campaigns are underway as we build up to 6 May, with thousands of council seats up for grabs in over 143 local authorities and 13 directly elected Mayors. Now is the time to ensure good food is firmly on the agenda for candidates in your area.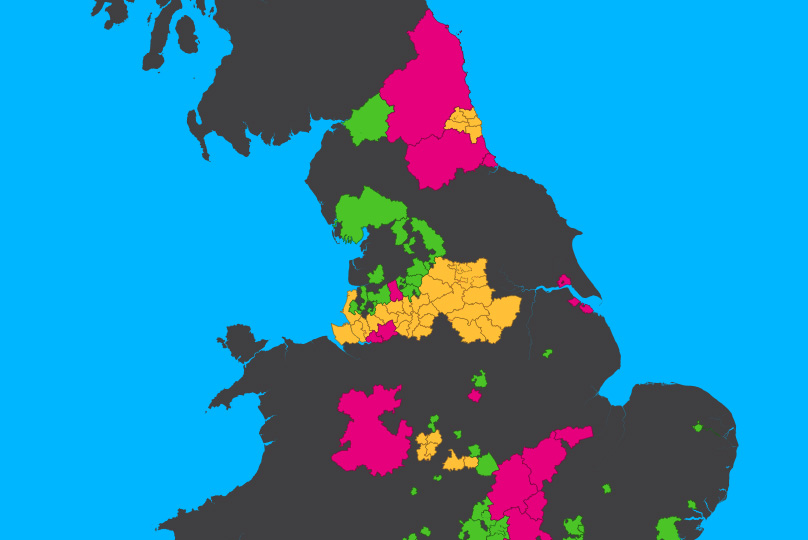 Credit: Democracy Club
What can councils do when it comes to food?
Food has become a more important issue over the last year. Covid-19 has exposed pre-existing structural inequalities and is pushing more people into food insecurity, threatening the viability of small food businesses, and increasing social isolation.
Councils provide many public services and have responsibility for some aspects of local food systems, including school meal provision, supplying food packages to the vulnerable, investing in local food infrastructure such as food markets, or making more areas available for community food growing.
Some councils have taken huge steps towards putting food at the heart of their plans, whether that is declaring a Right to Food, providing Free School Meals for children during school holidays, or placing restrictions on junk food avertising.
Food partnerships and the local elections
Sustain is calling on all candidates and parties to support their local food partnership or call for a new food partnership in their area if there is not one in place.
Food partnerships are a brilliant way to bring together citizens, local government, community groups, businesses, and academics to promote good food for all. They have played a key role in the emergency response to the pandemic (see coordinated responses across the UK on our website), helping to create town-wide food poverty action plans, and establishing council policies on restricting junk food advertising.
We have contacted candidates from all political parties from across the UK to pledge their support for a food partnership if they win the election. Last month, the Co-operative Party became the first political party to call for support to local food partnerships or set up ones where they don't exist.
Tips on how to influence candidates to ensure good food shapes your community can be found on our local elections pages.
Sustain and Sustainable Food Places call for Food Partnership can be seen here in more detail.
Key dates for your diary
Upcoming mayor hustings
Support our charity
Donate to enhance the health and welfare of people, animals and the planet.