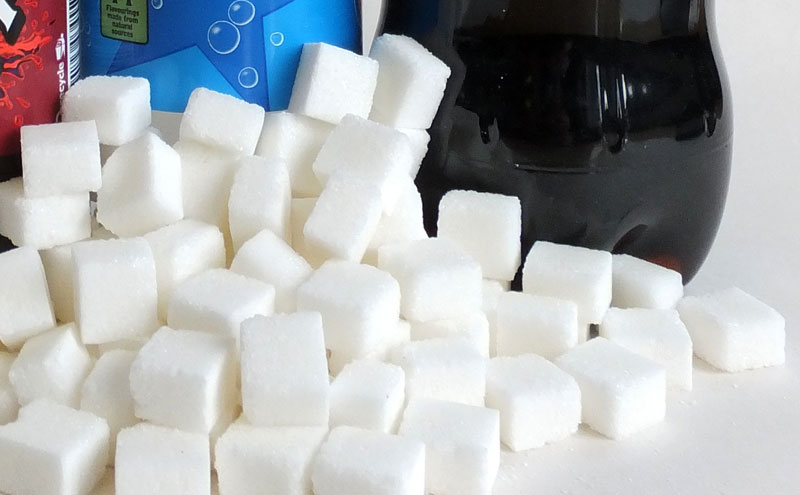 After pressure from this campaign and others, NHS England put in place a new clause in the NHS Standard Contract for hospitals at the start of this year that paved the way for an outright ban on the sale of sugary drinks in hospitals after July 2018. NHS England just had one caveat, this ban was only to be put in place if trusts were unable to meet a voluntary 10 per cent cap on sugary drinks sales. Hospitals and retailers were given until the end of March to meet this target.
So where are we at the start of April? so far 152 out of a total of 232 NHS trusts have signed up to the scheme to reduce sales of "SSBs" – sugar sweetened beverages.
Katherine Button, Coordinator of the Campaign for Better Hospital Food, said:
"NHS England has made a great start by reducing the amount of sugar available on sale in our hospitals, but as the recent figures show, voluntary targets only get you so far.

The healthy change we all want to see will only happen with an outright ban on sugary drinks sales in hospitals. We're right behind NHS England on their proposal to do this."
Please note that this doesn't mean those trusts have achieved the necessary reduction in sales, just that they have committed to meeting it in the future. However, the figures are slightly skewed by ambulance trusts and others that can't sign up as they don't have facilitites for selling sugary drinks in the first place.
Despite what could be seen as very dissapointing early figures, we think what this data does show is that NHS England is making a valiant effort to create healthier food environments in hospitals, and they have our support in that effort.
But we think that NHS England now needs to go one step further. NHS England must follow through on their committment to combat obesity and diet-related disease and bring in the much publicised outright ban on sugary drinks in hospitals.
A universal ban from NHS England is the one thing certain to support dietititians and caterers to go to the negotiating table with big soft drinks companies and retailers and ask for healthier more sustainable options for their patients, visxitors and staff.
Reported by the Telegraph online:
https://www.telegraph.co.uk/science/2018/04/04/sugary-drinks-ban-looming-nhs-hospitals-one-third-fail-sign/
Also reported by the ITV News:
https://www.itv.com/news/2018-04-04/nhs-trust-sugary-drinks-hospital/
Link to the NHS England Press Release:
https://www.england.nhs.uk/2018/04/nhs-action-on-sugar-pays-dividends-as-hospitals-slash-unhealthy-food-and-drink-sales/