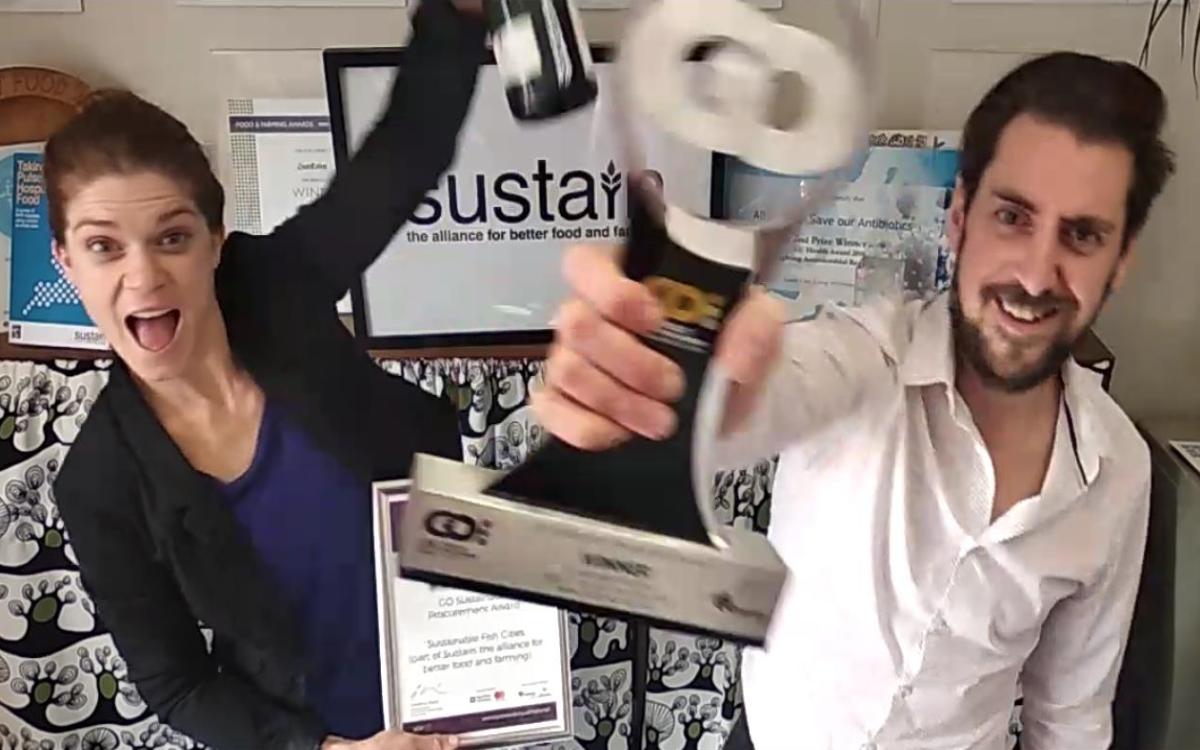 The UK National GO Awards recognise organisations that are making public procurement smarter, more effective and better for the public and users of public services.
Sustainable Fish Cities were presented with the GO Sustainable Procurement Award, which recognises the crucial role that public procurement plays in creating a more sustainable and equitable society. Entrants were asked to demonstrate how they deliver real social, economic and environmental benefits and how public procurement can be the catalyst for wider changes in the supply chain.
With over 130 finalists, featuring many key organisations from within the UK's supply chain, the UK National GO Awards demonstrated many fantastic procurement initiatives. Sustainable Fish Cities pipped Nottingham City Council, Scotland Excel, and the Central Procurement Directorate to the top spot for the sustainability award. This year's other winners included some of the country's leading procurement innovators, including Transport Scotland and Liverpool City Council.
Grahame Steed, Chair of the UK National GO Awards Judging Panel said:
"The UK National GO Awards have showcased the depth of innovation, creativity and commitment in place across the country's procurement community. The judging panel were impressed with the quality and variety of the submissions, which clearly demonstrate the UK's growth in this area. All of the finalists – whether public, private or third sector – are to be commended for their outstanding work."
Ruth Westcott, Sustainable Fish Cities said of the win:
"It is a huge honour to be recognised by the GO Excellence in Public Procurement Awards. Together, public sector buyers are leading the industry in responsible fish buying and we should be hugely proud. We have been able to support responsible producers and fishers and significantly shift the supply chain towards sustainable fish buying. Thank you to the judges and well done to all the organisations that were recognised in the awards this year"