Vote for our next sustainable fish action
Sustainable Fish Cities wants to know who you would like to see serving sustainable fish. The campaign is inviting the public to vote on the next steps by completing an online poll.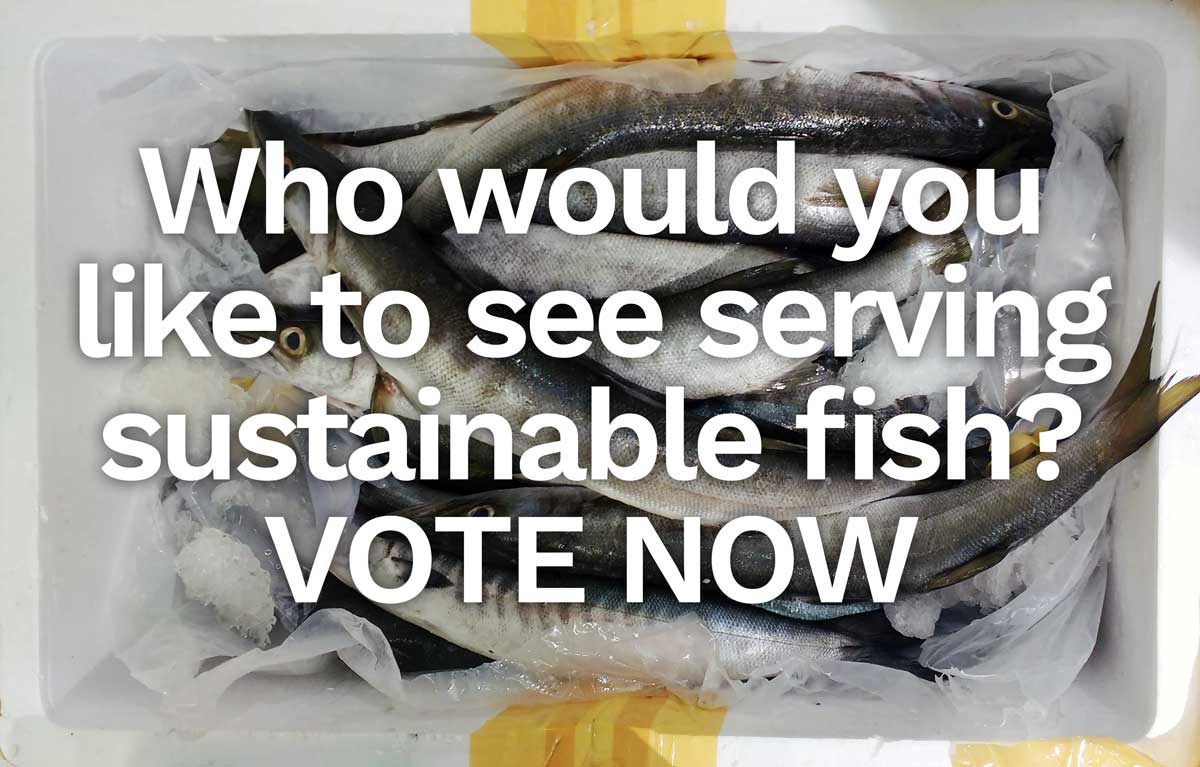 Last year,
Sustainable Fish Cities
focussed on gathering sustainable fish commitments from contract catering companies. It was a great success and a number of caterers have improved their seafood sourcing, published sustainable fish policies, gathered sustainability ratings for their products, removed red-rated fish from menus, and integrated sustainability into chef training.
---
04/04/2018
Sustainable Fish Cities
SHARE
---
Sustainable Fish Cities: A campaign to protect precious marine environments and fishing livelihoods, and call for fish to be bought from sustainable sources. We want to show what can be done if people and organisations make a concerted effort to change their buying habits.