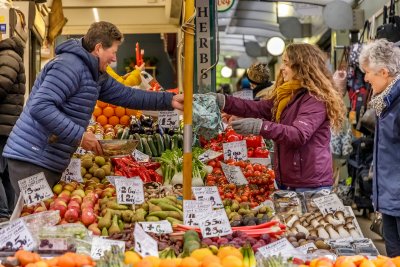 Credit: Anthony Smith / Shutterstock
We're creating a plan to get at least 10% grocery retail market share for local food across the UK.
We know that local food has the power to deliver incredible benefits
In our report The Case for Local Food we explore how having strong local food systems can strengthen economies, provide more jobs and build our communities.
We know that local food is more likely to be produced in nature-friendly ways, give a fair deal to farmers and to deliver healthy and nutrition-rich food, enabling consumers to purchase in-line with their values.
Local food connects us. It gives people the chance to visit the places where our food comes from, meet the people who produced it and even perhaps get involved ourselves if we want to.
Local food makes us more resilient against disruption. In the face of climate change, the pandemic and conflict, the global food systems that supermarkets rely on are being disrupted. Having strong local food systems provide alternative sources of food which make us stronger.
The challenge is that local food is currently too small
At present local food is estimated to make up less than 2% of all the food we buy.
That means the UK is not securing the resilience that local food can provide. It means not enough consumers can get access to local food and all the benefits it can give them. And many communities are missing out the economic and employment benefits that would come from a strong local food system.
There are a range of infrastructural, policy, access and awareness barriers that prevent the growth of local food. We want to overcome those so we can unlock all benefits an alternative food system can offer us.
We are creating a plan to grow local food through retail
We believe local food needs to make up a bigger proportion of the food that is available to us. So we're working on a plan to secure a 10% grocery retail market share across the UK for local food by 2030.
To get there we know we'll need two main things:
More players

More inherently local retailers like farmers markets, box schemes, CSAs
More retailers sourcing local food
More consumers with the financial and physical access and desire to buy local food
Greater volumes

A greater market share for our inherently local retailers
A greater proportion of the food sold by retailers coming from local sources
A greater portion of household food buy being local food
We'll need to overcome barriers in supply, infrastructure, the retail environment itself and with consumer access and demand.
We'll be working with everyone from producers, to local food businesses, to local authorities, to researchers and many more to shape the plan. We'll be getting down to the details of what is required to grow local food and finding the solutions that we need.
Turning the plan into action
By collaborating organisations, government departments we aim to produce a plan that can be turned into action. That might be through helping policy-makers form decisions to support local food, helping to direct funding to areas where it can make the most impact, or facilitating the marketing campaigns we need to better connect people to their local food.
If you would be interested in inputting into the plan please contact rachel@sustainweb.org
Share
Get updates
Good Food Enterprise: Working to provide food that is good for people and the planet, and support local production playing a part in community beyond trading.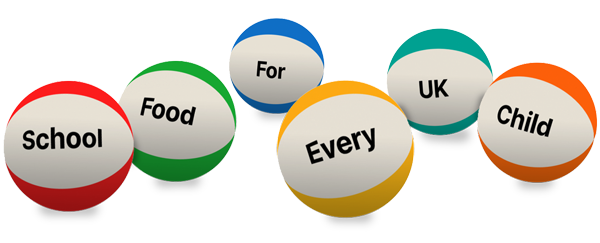 Ask your MP to end the school food postcode lottery now
Support our charity
Donate to enhance the health and welfare of people, animals and the planet.