The local response to rising food insecurity during the coronavirus outbreak is nothing short of extraordinary. Food poverty alliances across the nation, both within our network and beyond, have stepped up to help ensure that economically and medically vulnerable people are not left to go hungry.
At Food Power we are doing our best to help connect local groups to share best practice and resources, improve the coordination of local responses, efficiently disseminate national guidance on food provision and feedback on the ground experiences of our members to national decision-makers.
Local Resilience Forums: We strongly advise that people tackling food poverty are also linked into their local resilience forum, particularly in the current climate. Find contact details of your local forum.
Latest support
As the pandemic shows no sign of abating, Food Power has continued to provide support for alliances across the UK, including:
Weekly coordinator catch-ups
During April and May 2020, Food Power and Sustainable Food Places (SFP) hosted weekly online forums for food alliance coordinators to connect and share with each other, hear national updates on food-related issues, and feedback their experiences to national network coordinators and campaigners.
Listen back to previous forums:
Hungry for more? Sustain is hosts a wide variety of webinars - check out the full list.
Covid-19 Digest
During the initial months of the outbreak, we helped SFP to compile regular digests of the latest information, advice and guidance related to food supply and food for vulnerable people, as well as funding opportunities and examples of local action. Digests have now ended so please sign up to our monthly newsletter to stay in touch.
Creative responses to Covid-19
We want to continue empowering those with lived experience to share their experiences and help identify solutions to some of the challenges we are currently facing. We are exploring ways in which we can stay connected online, whilst respecting that for many people other things may take priority, not least looking after one's mental health and wellbeing. Here's how to get involved.
Amplifying stories from the grassroots: Hosted a two part series of online workshops for people with lived experience of poverty, activists and allies to learn new skills, unlock creative potential and explore different ways of amplifying stories from the grassroots. You can see some of the previous topics here.
Are we all in the same boat? We made a short film by asking the question 'Are we all in the same boat?' thanks to your contributions. Watch it here.
Contact Ben Pearson if you have other ideas about how best to involve, empower and support those with lived experience during the crisis.
Sustainable Food Places (SFP) email discussion group
This email list is a useful way to share what's going on and ask questions about the response to Covid-19. To sign up, send an email to sfc-subscribe@lists.riseup.net and follow the instructions. Once subscribed you can ask your questions or share info by emailing sfc@lists.riseup.net.
Sign up for Food Power's monthy newsletter to stay up to date on the latest food poverty news.
Find out more about how Sustain is supporting food system resilience in the crisis.
Sustain annual conference - 8 December

Book now
Share
Get updates
Food Power: Food Power is an exciting new programme working with local communities across the UK to strengthen their ability to reduce food poverty.
Event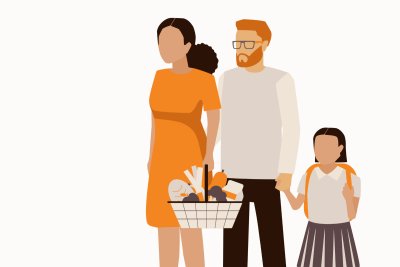 Sustain annual conference - 8 December
Support our work
Your donation will help communities identify ways to alleviate food poverty.