There are several regional organisations that promote local food, and suppliers of sustainable food. The Food Legacy programme promotes greater uptake of local and sustainable food by caterers, hospitality, events organisers and restaurants. If you serve food, please consider using these directories to identify local, smaller and sustainable food suppliers.
If you are a supplier of good food, please register with one (or more) of these organisations so we can help you to promote your products. Some of these services charge a fee for membership and directory listings, or for certification and promotion services, and some do not. The Food Legacy programme is not responsible for running any of these services, and it is up to individual food producers to work out which service best suits your business and products.
---
London: Local and sustainable food and drink producers

The Local Food Finder (www.localfoodfinder.org) promotes smaller, artisan and sustainable food producers in and around London - and some further afield, who produce specialities not available close to London. It is one of the few regional food directories that also gives producers the opportunity to highlight their sustainability credentials (e.g. Organic, LEAF-Marque, RSPCA Freedom Food, or Fairtrade certification). It is run by Sustain and London Food Link (www.londonfoodlink.org) and supported by the Ethical Eats network for sustainable caterers (www.ethicaleats.org), supported by the Big Lottery. There is no charge for suppliers to list their products on the Local Food Finder, and it is free for restaurants and caterers and events organisers to use it too.

The Greater London Authority supports the employment of Business Development Managers based at the London wholesale markets working to make the capital's food system more environmentally sustainable whilst increasing the availability of healthy, local and regional food. The role involves working with producers and customers - such as caterers and restaurants - to build the capacity for local, regional and sustainable food to be supplied into London. If you would like to get help with buying or selling fresh produce in London's wholesale markets, contact:
---
National: Local and sustainable food and drink producers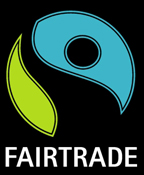 Fairtrade creates opportunities for producers and workers living in poverty or marginalised by the conventional trading system. By joining Fairtrade, they can get fair access to markets under better trade conditions. For a product to display the FAIRTRADE Mark it must meet international Fairtrade standards. In the UK, the Fairtrade Foundation is a charity that promotes Fairtrade including information for the foodservice sector on where to buy Fairtrade certified products. In addition, supplies of Fairtrade products suited to the catering sector include:
There are also regional guides to buying Fairtrade products (which also contain details of many national suppliers): northeast guide [download 5mb pdf] southwest guide [5mb pdf].

Freedom Food is the RSPCA's farm assurance and food labelling scheme that focuses on improving the welfare of farm animals, birds and fish reared for food. The Freedom Food logo can be used on products from approved suppliers, and products are available for retail and foodservice companies. Information for foodservice organisations interested in using Freedom Food products is available by contacting 0300 123 0014 or email: info@freedomfood.co.uk.

The LEAF (Linking Environment And Farming) organisation promotes environmentally responsible farming, helping farmers produce good food, with care and to high environmental standards, identified at the point of sale by the LEAF Marque logo. LEAF runs a Supply Chain Directory containing full contact information for all LEAF Marque producers, packers, processors, distributors and retailers who are members of LEAF and lists the products they produce and sell, are certified for, and gives their LEAF Marque certification status for producers. There are fees for becoming a licensee and using the LEAF Marque logo.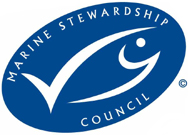 The Marine Stewardship Council (MSC) is the world's leading certification and ecolabelling program for sustainable seafood. The MSC runs an online searchable directory for MSC certified suppliers to businesses wishing to serve sustainable fish. There is no charge to use the directory, but please note that if you wish to use the MSC logo on your menus or products, you will need to receive Chain of Custody certification to do so, for which there is a fee.
Note that the new Aquaculture Stewardship Council (ASC), for sustainably produced farmed fish, will have products available to buy from 2012. Sign up to the Sustainable Fish City newsletter to receive information about such products as they become available.

Part of the charity Sustain and funded by the Big Lottery, the Real Bread Campaign is the membership organisation that brings together bakers, independent millers, cereal growers, researchers, activists and everyone else who cares about the state of bread in Britain. It runs a Real Bread Finder for individuals and businesses to buy bread that is:
Just from flour, water, yeast and salt.
With any other ingredients being natural and themselves containing no artificial additives - such as nuts, fruits, cheese, vegetables and fats.
Without improvers, processing aids, chemical leavening or other artificial additives.

Organic farmers and manufacturers produce food to high environmental standards and high standards of animal welfare. The Soil Association is the biggest and most widely recognised organic certification body in the UK. It runs The Source Market Place organic ingredient directory, listing over 30,000 organic ingredients certified to the Soil Association standards.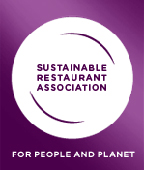 The Sustainable Restaurant Association (www.thesra.org) is a national not-for-profit membership association, providing restaurants with advice and support to help them navigate the whole spectrum of sustainability issues. The Sustainable Restaurant Association promotes the use of smaller and sustainable suppliers to over 600 member outlets around the UK and is currently developing a 'small and local suppliers' directory to overcome the difficulties faced by producers and restaurants finding each other. There is a charge to be listed in this directory. Contact: 020 7479 4224; email: hello@thesra.org.
---
England: Local food and drink producers, by region
Note: The following regional food groups are also part of a wider network called the English Food and Drink Alliance, see: www.englishfoodanddrinkalliance.co.uk.

The website for Food & Drink from the South East (http://www.southeastenglandfoodanddrink.co.uk/) is run by the South East Food Group Partnership, which is the regional sector body for regional food in the South East of England. It forms the umbrella organisation for county food groups in the region and represents these groups and their businesses at national level. The partnership supports trade development work with producers, the multiples, food service sector and wholesale markets, as well as the South East Sustainable Fisheries Implementation Plan. A producer directory publicises over 600 local food producers (www.southeastenglandfoodanddrink.co.uk/FoodFinder/), and also provides specialist support for trade and retail buyers and public sector caterers. The network also sends out regular e-bulletins to food producers and the fishing industry covering trade development opportunities as well as business development news. The County groups covered by the partnership include:

DeliciouslYorkshire (www.deliciouslyorkshire.co.uk/dy/) is "a celebration of all things food and drink in the Yorkshire region". The organisation runs a membership scheme, promoting local producers to consumers and other food buyers. Membership covers a listing in the annual DeliciouslYorkshire Guide, subscription to Taste Magazine and a membership newsletter, a directory entry on the websites, advisory services and entry to awards and promotional evens. Find out more about producer membership at: www.rfgyh.co.uk/membership/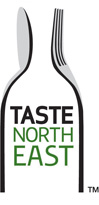 Taste North East (www.tastenortheast.co.uk) is the region's not-for-profit food and drink membership organisation. It works with businesses of all sizes and at every stage of the food supply chain from producers and manufacturers to food outlets, restaurants, retailers, pubs and hotels to help add value to what they do. Its mission is to showcase just what the region has to offer through good food with a proud heritage and provenance. Taste North East runs a regional food and drink directory and other membership services.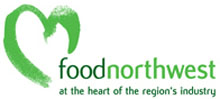 Food Northwest (www.foodnw.co.uk) aims to help businesses in the food and drink industry maximise their economic potential and increase productivity and output. It also aims to stimulate and develop the higher value sub-sectors of the region's food and drink economy, whilst ensuring a safe and sustainable environment in which to grow. The group does not run a producer directory, but can help local food producers with business advice and promotional events. Get in contact to find out more.

Heart of England Fine Foods (www.heff.co.uk) is the regional food group for the West Midlands. It runs a producer membership scheme whose benefits include entry in the Regional Food Guide (circulation 16,000), web listing, a market intelligence service, an industry-accepted food hygiene and safety standard, workshops, and promotional activities such as 'meet the buyer' events, a trade show and an awards programme. Visit the business directory pages to find out more.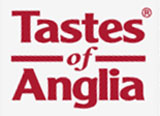 Tastes of Anglia (www.tastesofanglia.com) is the region's food and drink marketing group supporting member producers, outlets and service providers and communicating all the latest news and events to the public. Tastes of Anglia supports local growers and producers in the East of England, to help promote and distribute products locally and nationally. For retailers, wholesalers, hoteliers and restaurateurs, the organisation lists and describes hundreds of farmers' markets and producers. For lovers of fine food, it promotes recipes, shops, markets, hotels and restaurants. Visit the Tastes of Anglia website at to view and join the producer directory.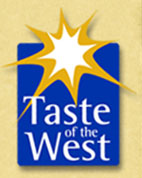 Taste of the West, (http://www.tasteofthewest.co.uk/) was established in 1991, and is the regional food and drink trade organisation for the South West of England. As a membership organisation Taste of the West works to develop the region's exceptional regional food and drink industry. Of particular interest to producers who an supply into wholesale, Taste of the West has developed "The Range" initiative, selling into many retail and foodservice outlets, providing trade buyers with a one-stop shop for a large variety of quality products from many of the best regional producers. Taste of the West also runs an online producer directory for member organisations.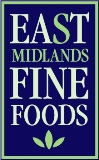 East Midlands Fine Foods (web link) supports speciality food and drink producers and local food initiatives throughout the counties of Derbyshire, Leicestershire, Lincolnshire, Northamptonshire, Nottinghamshire and Rutland. East Midlands Fine Foods offers a range of business opportunities to East Midlands producers designed to help them to raise the profile of their products and grow their businesses, particularly through identifying new routes to market. The group helps with advice, support for marketing, running a monthly regional and speciality food and drink market in Nottingham's Old Market Square, organising 'meet the buyer' events. Find out more via the Food and Drink Forum office on 0115 975 8810 or email: enquiries@eastmidlandsfinefoods.co.uk.
---
Northern Ireland: Local food and drink producers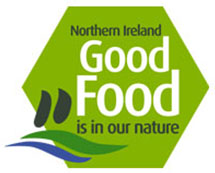 Northern Ireland Good Food runs promotional activities to support good food and tourism in Northern Ireland. The Northern Ireland Good Food website (www.nigoodfood.com) promotes Good Food walking tours, recipes, and a members directory for local food producers, restaurants, shops and cookery schools, see: http://www.nigoodfood.com/members.aspx
---
Scotland: Local food and drink producers

Taste of Scotland (www.taste-of-scotland.com) promotes Scottish food products and food producers that reflect some of the uniqueness and range of flavours to be found in Scottish food and drink, as well as the farmers' markets, fairs and shows that celebrate the best of Scottish produce. Taste of Scotland runs a regular newsletter and an online food producer directory.
---
Wales: Local food and drink producers

The Welsh Assembly supports the Wales the True Taste initiative (www.walesthetruetaste.co.uk). The website includes a searchable map to help buyers identify local food suppliers. The initiative aims to raise awareness of Welsh food and drink among consumers and increase the consumption of Welsh food by the hospitality industry and the public sector in Wales. Wales the True Taste is managed by the Food, Fisheries and Market Development Unit (FFMDD) of the Welsh Government, contact: RA-MDU@wales.gsi.gov.uk.
Share
Get updates
Food Legacy: The campaign, launched October 2011, is inspired by the London 2012 Food Vision adopted by the organisers of the London 2012 Olympic and Paralympic Games. Food Legacy asks caterers, restaurants, event organisers and hospitality organisations to commit publicly to taking steps to improve the healthiness, ethics and sustainability of the food they serve.
Menu
Support our charity
Donate to enhance the health and welfare of people, animals and the planet.