Student food enterprises
Applications have now closed!
Please come back soon to see details of all the 30 enterprises that Sustain are working with.
Sustain is working in partnership with the National Union of Students to help university and college students set up food co-ops and food preserving enterprises. It's your last chance to apply for £1000 start-up costs & mentoring in the food co-op or food preserving categories!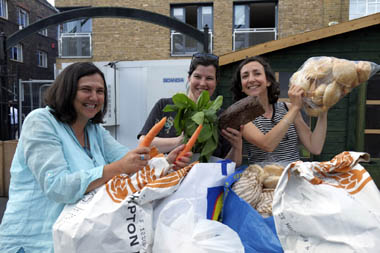 Students can apply now for up to £1000 start-up costs and mentoring to get their food based social enterprise idea off the ground, don't miss out, it's the last round for these categories!
What kind of enterprises are eligible?
Food co-ops: a food outlet giving people access to good food at affordable prices. These can include groups that purchase dried wholefoods in bulk to get discounts, vegetable bag or box schemes, fruit and veg stalls, food assemblies or mobile food sellers.
Food preserving enterprises: a fantastic way to reduce food waste by preserving fruit and vegetables, traditionally created when there was an abundance of seasonal produce. Enterprises could include: pickling, bottling, juicing, dehydrating or even fermenting foods like kimchi and of course making jams, jellies or chutneys.
The deadline to apply is 23rd June 2017 and to be eligible enterprises need to be:
a social enterprise (i.e. make a profit and have a social and/or environmental purpose)
led by students of a college or university
supported by university/college staff and students' union staff
focussed on sustainable/local food (local means within 30 miles, 100 in London)
If you are interested in setting up a student-led food co-op or food preserving enterprise the following can help you get started:
Apply now for start up costs to set up a student-led food co-op
NUS Student Eats are running 7 application rounds covering 4 categories of food enterprise. Sustain is mentoring students setting up food co-op and food preserving enterprises, the Soil Association are providing mentoring for farmers' markets and NUS are mentoring the open category.
Later in 2017 all Student Eats enterprises will be eligible to apply to scale up their enterprises with an additional £17,000 and further mentoring!
As part of the National Lottery's Our Bright Future programme, Student Eats will help establish 67 new student-led food-based social enterprises over five years with the aim of improving the employability of over 3000 students, improving the understaning of sustainable food and enabling over £300,000 worth of food to be traded locally.
---
SHARE