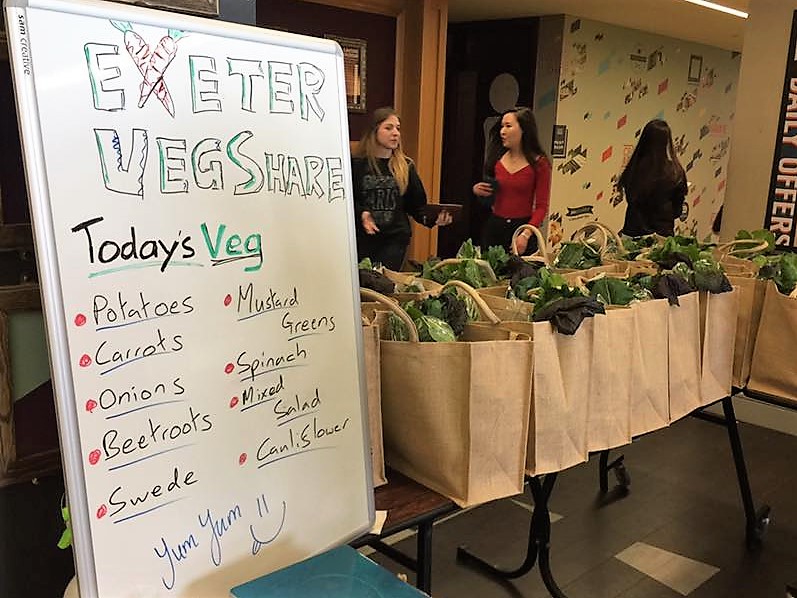 Background
This student-run veg bag scheme is one of the enterprises being supported by Sustain and NUS Student Eats as part of the National Lottery's Our Bright Future programme. The student-led scheme launched in March 2017 and managed to fulfil an impressive 110 orders in its first month of trading with 389.2 kg of vegetables, salads and mushrooms sold.
Aims and structures
The food co-op aims to provide local, sustainably grown vegetables to students, staff and the local community at affordable prices, whilst raising awareness of sustainable food issues. The vegetables arrived each Wednesday morning for a team of student-volunteers to bag up ready for collection between 1.30 - 5.30 pm every Wednesday. Orders and payments for the week(s) in advance are also taken at the stall every Wednesday from 11am-5.30 pm, or via the Students' Guild Green Unit desk at other times, with a cut off time of 6pm on the Monday before delivery.
The set-up crew completed the following preparatory steps to achieve their now successful veg bag scheme:
Created a list and contacted all organic vegetable growers within 50 miles of Exeter
Compiled a comprehensive overview of other vegetable box schemes in university campuses nationwide
Carried out pilot surveys amongst students to gauge their interest and expectations
Set up successful and close relations with the Guild management, their chosen supplier farm five miles away, the university and local community organisations
Put in efforts for constant advertising and recruitment campaigns.
Produce/producers
The bulk of the produce comes from Shillingford Organics farm, which is just 5 miles from the university. The vegetables are harvested the same day that they are delivered to Exeter VegShare. Other produce includes micro herbs grown at the community garden on campus, and mushrooms from GroCycle, an urban farm in Exeter city centre.
Successes and challenges
Their marketing has been particularly successful as the veg bags are made up on the stall in the morning and many passers-by turn into customers. VegShare have recently also introduced branded bags. At times, much of the work has been done by two very committed volunteers, although there are others involved. So, one of the challenges that VegShare faces is ensuring that the responsibilities are shared out more equally.
"We expected it to be hard work, and the hundreds of collectively spent hours on this are the perfect proof of that!" Margus Menert, Exeter VegShare

Exeter VegShare has been recognised by the University of Exeter Students' Guild who awarded them 'winner' in the Student-led Project of the Year category, Margus Menert received the Highly Commended award for Outstanding Student Staff Member and Ina Wecken (student lead for Exeter VegShare) was nominated for the Guild award of Outstanding Individual Contribution in addition to winning a place at the highly competitive UNESCO Young Sustainability Leadership Training.
The future
One of the founders of Exeter VegShare will be finishing his studies shortly, so the team are working hard to ensure that the scheme will continue to run in the next academic year. Various new student-volunteers have been recruited and they are thinking about how to divvy up all the different tasks necessary to keep the food co-op running.
Further details
Ram Foyer, Devonshire House, Streatham Campus, Wednesdays 11am-5.30pm

Date: April 2017

Share
Get updates
Food co-ops: Building a network of community food co-ops and food buying groups across the UK to help new groups get off the ground and existing groups to thrive.
Action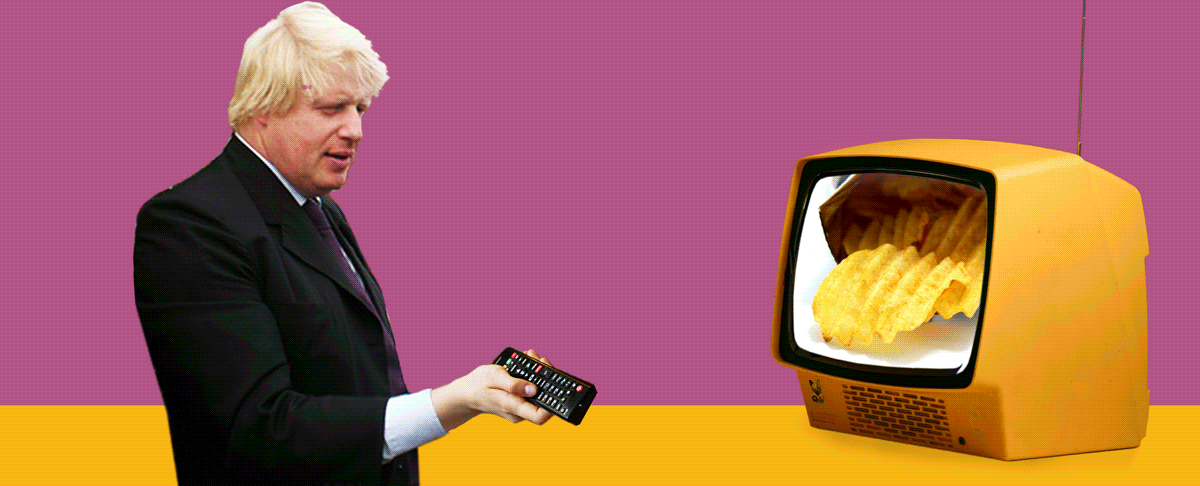 Tell Boris no #ChildHealthUTurn
Menu
Support our charity
Your donation will help us support communities to set up and run food coops and buying groups across the UK to improve access to healthy food.