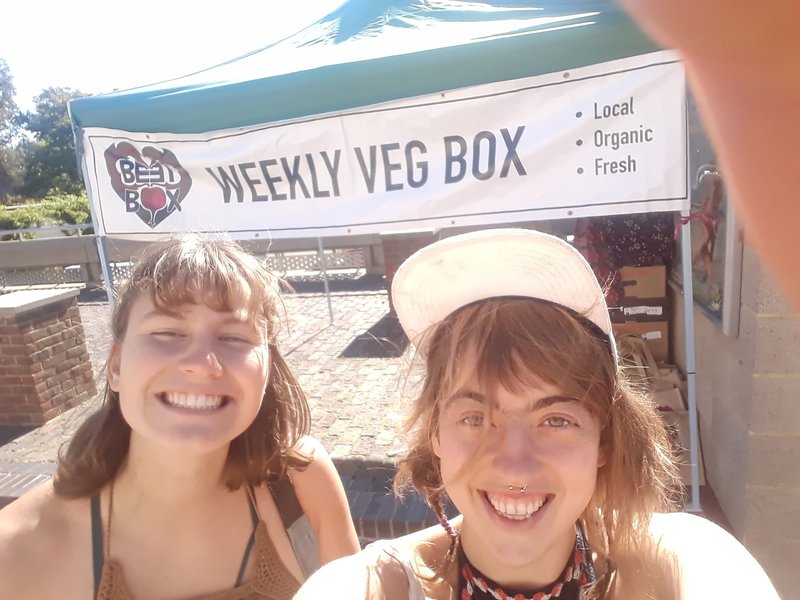 Photo credit: Beetbox, University of Kent
BeetBox is a twice-weekly veg box scheme run by students at the University of Kent. BeetBox supply vegetables, salads, herbs and fruit from nearby Ripple Farm Organics, and have organised a series of popular events on campus, including film screenings, lectures and potluck socials.
BeetBox's project coordinator was a runner-up for the university's 2018 award for Outstanding Contribution to the Environment, and is nominated again in 2019. While BeetBox have had to deal with both a stolen table and broken marquee, the students involved report a stronger sense of community and increased confidence, patience and perseverance as a result of their work together.
Find out more and follow BeetBox on Facebook.
Sheep farmer. Credit: Cottonbro | Pexels
Share
Get updates
Food co-ops: Building a network of community food co-ops and food buying groups across the UK to help new groups get off the ground and existing groups to thrive.
Menu
Support our charity
Your donation will help us support communities to set up and run food coops and buying groups across the UK to improve access to healthy food.