**UPDATED WITH NOTES OF EVENT**
If you want to be part of a conversation about moving onto public land for food growing, particularly in peri-urban spaces, then find us at the Land Skills Fair on Friday 21 July. We will be having a Q&A with two local leaders who have good experience in procuring council land tenancies and, with that, navigating relationships with local authorities.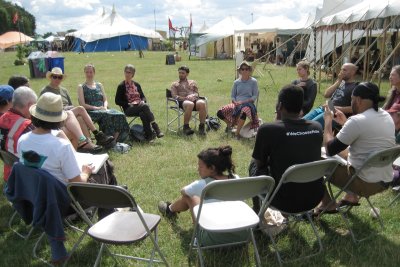 Peri-Urban Practitioners Forum at the Land Skills Fair 2023. Credit: Aryo Feldman
The Land Skills Fair will be opening its bucolic doors to the Peri-Urban Practitioners Forum this month.
On Friday 21st July, 10-11am, at the Music Stage, you're invited to sit, talk and learn about growing food on local council land.
To keep the conversation flowing, we will have Steph Wetherell – Coordinator of Bristol Food Producers – who has experience in working closely with Bristol City Council in securing more land for new entrants. We will also have Marlene Barrett from OrganicLea, who can share their success story of how they ended up as council tenants.
Come with your curiosity and questions, including if you're seeking public land to farm and wanting some pointers and encouragement.
This will be an in-person event only, so hope to see you there!
The Land Skills Fair is a festival for climate, land and food justice with loads of live music, workshops, talks and other fun & frivolities!
Read notes from the event here
Published 21 Jul 2023
Sustainable Farming Campaign: Sustain encourages integration of sustainable food and farming into local, regional and national government policies.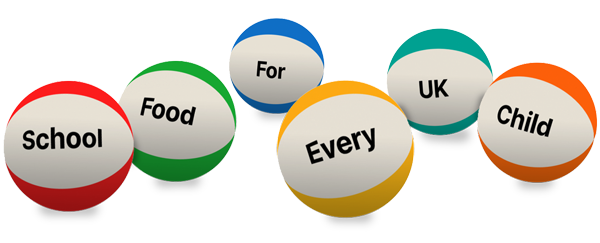 Ask your MP to end the school food postcode lottery now
Support our campaign
Your donation will help us work with farmers to push for policies to support farming fit for our future.