Refreshing Investment in Children's Health: Using the Sugary Drinks Tax to improve healthy food access in schools
Webinar 18 Jan 2021 11:00 12:15
Catch up on our webinar and debate to mark the launch of Sustain's new report; 'Refreshing Investment in Children's Health: Using the Sugary Drinks Tax to improve healthy food access in schools'.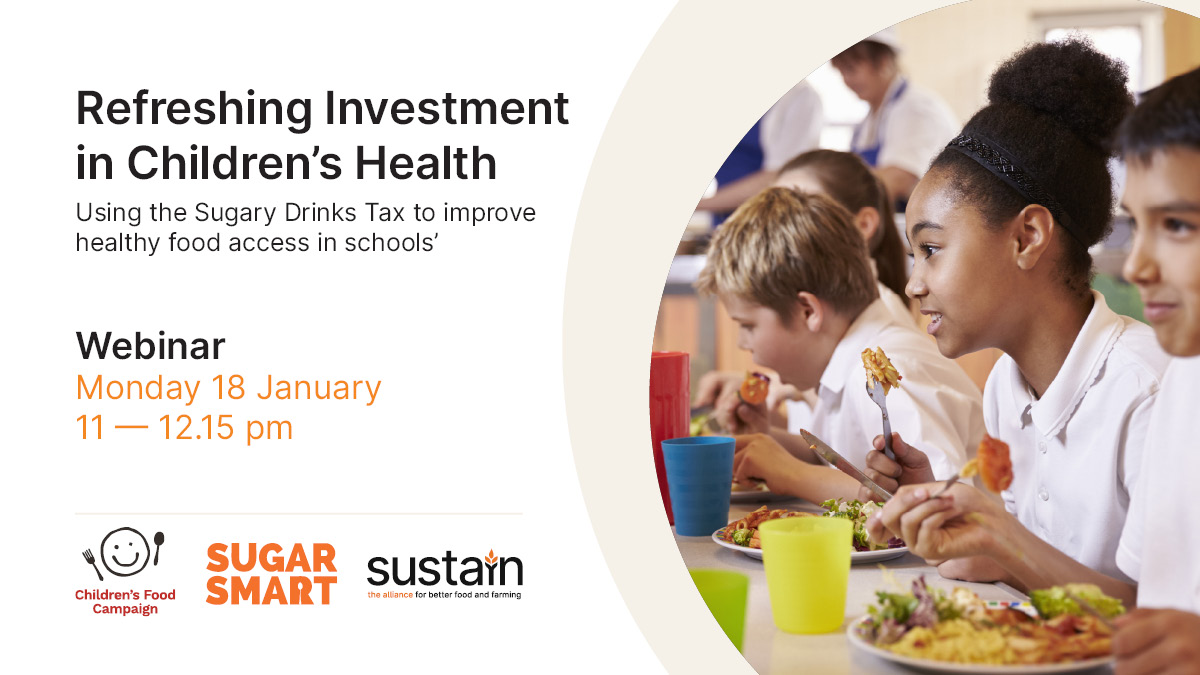 Credit: Monkey Business Images
When the Soft Drinks Industry Levy was implemented in 2018, the Government promised that "every penny" of income would be invested into children's health. Despite doubling of the Sports & PE Programme and the launch of the National School Breakfast Programme, Sustain's new report reveals that up to 50% of the revenue raised by the levy - around £150m of annual spending - is now not being accounted for.
Where is it going, and how should it be targeted?
Sustain's new report details how the Healthy Pupils Capital Fund in 2018/19 provided much need investment in a range of projects from new school kitchens, dining room upgrades, food growing projects and healthy eating buses. Come and join the debate to hear the case for using the sugary drinks tax money for a similar investment fund for schools, and your own ideas for what should be prioritised.
Confirmed speakers taking part in our debate will be:
Robert Halfon MP, Chair of the Education Select Committee
Emma Lewell-Buck MP, South Shields
Alysa Remtulla, Magic Breakfast and National School Breakfast Programme
Laura Flanagan, School Food Improvement Officer, Croydon Council
Vera Zakharov, Sustain and Sugar Smart UK
Barbara Crowther, Children's Food Campaign
Published 18 Jan 2021
Sugar Smart UK: Want your local area to become Sugar Smart?
What we're fighting for 2023
Support our campaign
Your donation will help communities and organisations to take action to reduce the sugar we all consume.