Join us at the Sustain Annual Conference: Making food and farming a priority in the Local and General Elections.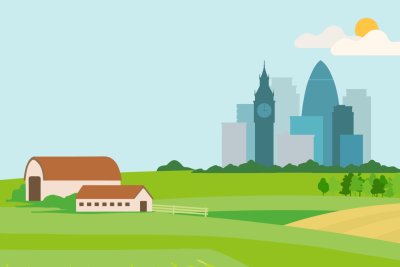 Join us at the Sustain Annual Conference 2023, where we'll convene some of the sharpest thinkers and doers in our sector to chart a course ahead of the era-defining 2024 Local and General Elections.
As we build up to next year, what will be the food and farming issues on the doorsteps? How can we rise above the culture wars? And what priority messages should we deliver to leading decision makers?
Don't miss this opportunity to help yourself from our inspiring buffet of ideas and unite behind our collective goals as a movement.
Keynote and Agenda:
We are excited to confirm that Lord Deben will be joining us to take stock of the UK's current efforts to secure national food security, while tackling the nature and climate emergencies. For the first time ever food has been given its own dedicated day at COP 28 so we'll be asking Lord Deben to reflect on his time as Chair of the Climate Change Committee and ask what role food and farming can play in helping the UK to reclaim its climate leadership role.
Elsewhere on the agenda, we'll be hearing from political experts in our movement to discuss tactics for next year and how we ride above the inevitable culture wars. We'll also spotlight the inspiring local food campaigners among us who have effectively driven change within their local council. They will be sharing valuable insights into how they brought about this transformation.
The Sustain Annual Conference, will take place online, afternoon of Thursday 7 December.
Speakers
The Rt. Hon John Gummer, Lord Deben, former chairman of the Climate Change Committee (2012-2023) and the UK's longest serving Secretary of State for the Environment (1993-1997)
Fiona Harvey, award winning journalist and Environment Editor for The Guardian
Dev Sharma, Youth MP, ambassador for the Food Foundation, former chair of Biteback 2030 and Winner of the Diana award for his work on food activism
Ali Plummer, Head of External Affairs and Advocacy, RSPB
Sarah Williams, Head of Greener UK Unit, Green Alliance
Richard Sloggett, Founder and Programme Director of Future Health. Former Special Advisor to the Secretary of State for Health and Social Care
Denise Bentley, Co-founder and CEO, First Love Foundation
Ellen Pearce, FoodFutures network
Published 7 Dec 2023
Sustain: Sustain The alliance for better food and farming advocates food and agriculture policies and practices that enhance the health and welfare of people and animals, improve the working and living environment, enrich society and culture and promote equity.
Support our charity
Donate to enhance the health and welfare of people, animals and the planet.