Water
What's the problem?
Water use:
Water demand has increased dramatically over the past quarter of a century, and we now use half as much water again as we did in 1980. This is a result of changes in lifestyles and many more water-using appliances. The need for us to use water more efficiently is due to several factors – not simply because water resources are finite (a good enough reason in itself!). For example, water purification is a major user of energy, which contributes to climate change. In itself, climate change means we can expect hotter, drier summers and more unpredictable weather, with greater risk of droughts and water shortages. We should all do our bit to use water more wisely.
Bottled water:
Bottled water is a waste of money – it has been calculated that £1,000 spent on bottled water would cost a mere 49p for the same volume from the tap. Bottled water also has considerable environmental costs, including the energy costs of production and transport, and the environmental costs of disposing of (or, very rarely, recycling) the bottles. The financial costs of disposing of water bottles fall, of course, on your business.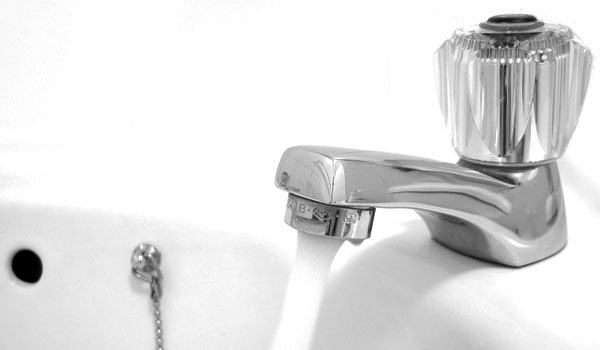 What can you do?
Water use:
Spray taps, dual flush toilets and repairing leaks can save you money by cutting water waste. Installing save-a-flushes in your toilets could save you up to one litre of water per flush. Composting food waste rather than putting it through a sink macerator will avoid polluting the water and also save on your water use.
Bottled water:
Offer tap/filtered water to customers as standard. Routinely serving tap water is a powerful, simple, cost-effective way of demonstrating that, as a responsible business, you are 'doing your bit'.
Blind taste tests confirm that, particularly if the water is chilled, most people cannot tell the difference between tap water and still bottled water.
Chilled tap water can be provided in very attractive jugs or re-usable bottles, which can be branded with your company logo.
Customers who have been provided with an attractive, sustainable product for free may feel more inclined to spend money on other menu items or drinks.
If you feel that using bottled water occasionally is unavoidable, perhaps at an outdoor event, then choose brands that support development projects – for example:
One Water, which donates all its profits to building water pumping systems in poor countries. See: http://www.onewater.org.uk/index.html.
Frank Water, which donates all its profits to technology-based clean water projects around the world. See: http://www.frankwater.com/whatisfrank.php.
Become a refilling station for Tapwater.org
Tapwater.org is a not-for-profit organisation promoting the drinking of tap water in the UK. Its aim is to reduce the use of expensive and environmentally-damaging bottled waters, by making it easy and convenient for people to access free tap water wherever they are. Refilling stations are cafes, restaurants, pubs, or anyone who can provide public access tap water for refilling reusable bottles. The owners of these businesses provide the service for free, and users of the Tapwater.org system are encouraged to support them.
Resources
Share
Get updates
Ethical Eats: Ethical Eats ran a network of London restaurants and catering businesses that care about sustainability.
Menu
Support our charity
Donate to enhance the health and welfare of people, animals and the planet.