Local and Seasonal Food
What's the problem?
The food we eat is being transported further than ever, and there is increasing demand for a wide range of ready-prepared and exotic out-of-season produce. These trends are associated with all sorts of environmental and other problems, such as loss of freshness, flavour and variety, increasing global warming, paying more for less (the costs of transporting, refrigerating and packaging associated with long-distance food), and the loss of food security, food culture, and food knowledge and skills.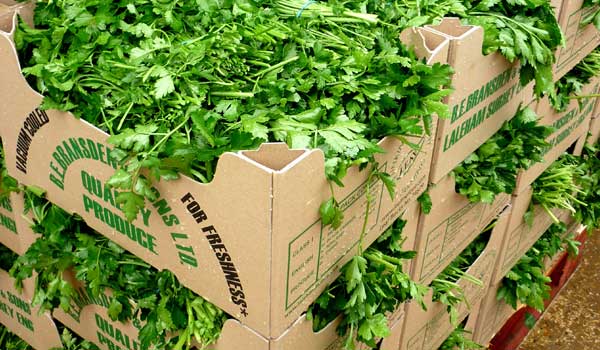 What can you do?
Support and encourage local, seasonal food by:
Developing trading relationships with local growers by, for example, visiting markets where producers sell their food direct to the public;
Developing a seasonality chart for the produce you like to use, to help you plan your menus;
Asking your suppliers for food that has been grown and processed locally; say you don't want fresh produce from heated greenhouses (which extend the season artificially, using lots of energy);
Asking your suppliers for British fruit and vegetables produced to the standards of a recognised assurance scheme, such as certified organic, LEAF Marque or Red Tractor;
Coordinating food deliveries from local suppliers into one delivery, to ensure maximum supply chain efficiency (one refrigerated van, one tank of fuel, one driver - and in London, one Congestion Charge payment!);
Favouring suppliers that have sustainability policies in place, including transport, and are working to reduce their environmental impact;
Using suppliers of distinctive varieties of produce or traditional foods from regions close to your business.
Share
Get updates
Ethical Eats: Ethical Eats ran a network of London restaurants and catering businesses that care about sustainability.
Menu
Support our charity
Donate to enhance the health and welfare of people, animals and the planet.