Health and wellbeing
What's the problem?
Sustainability is not just about being 'green'. The social and economic aspects of sustainable development are just as important as the environmental issues so, for example, businesses need to be sensitive to public concerns about nutrition, allergies, additives and food safety.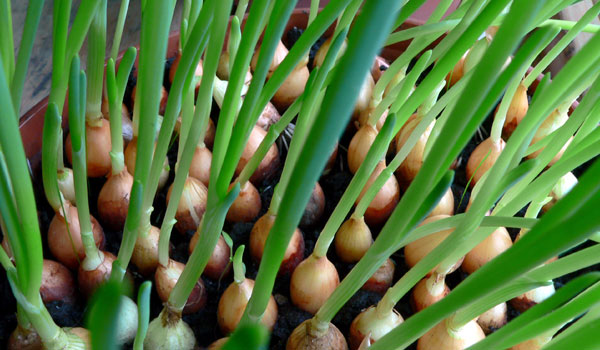 Food and health
No-one can have failed to notice that we are facing an obesity crisis. Around a quarter of adults are already not just overweight, but obese, and the Government-sponsored Foresight report noted that, if nothing is done, the proportion of obese people will rise shockingly to more than half of all adults by 2050, with all the associated individual ill-health and social costs (currently estimated to rise to £45 billion). The same fatty, sugary, salty diet that contributes to obesity also leads to a long and growing list of deadly or debilitating disease such as coronary heart disease, stroke, several types of cancer, and number of digestive disorders and oral health problems. Importantly, the Foresight project reported that the solutions to this health crisis are not just about individual choice. For a healthier nation, we need to change the environment in which people make their choices – and that means healthier recipes and marketing techniques being used by people who provide most of our food – namely food manufacturers, retailers, restaurants and caterers.
What can you do?
Growing numbers of people are aware they should be eating at least five portions of fruit and vegetables a day, and also eating less salt, fat and sugar. At the same time, many people have to avoid certain foods or substances due to food allergy or intolerance, while others are keen to avoid additives that have been linked to safety concerns or to hyperactivity in children. Major manufacturers, retailers and caterers continue to respond to these trends by promoting healthier products, changing recipes to remove unhealthy ingredients and additives, and using clearer labelling. The 'traffic light' system developed by the UK Food Standards Agency, for example, helps customers identify which products contain high or low amounts of fat, saturated fat, salt, sugar and calories – a scheme widely supported by health and consumer groups.
You could join them by:
Giving basic nutrition information on your menus, explaining what you have done to remove unhealthy ingredients and promote well-being. For example, several pub and restaurant chains now highlight which dishes contain a good serving of fruit or vegetables to contribute to the 'five a day' intake. Others make a general statement on the menu about using healthier cooking oils, and reducing salt use, making healthy options for children, or providing average calorie information for different dishes and portion sizes.
Creating tasty dishes that need no salt added during the cooking stage (your customers can add salt, if they wish).
Making sure you follow the Food Standards Agency rules on labelling menu items that might contain allergens (see link below), and giving a good choice of allergen-free dishes.
Similarly, fresh and appetising meals are not likely to be made from – or complemented by – preprocessed ingredients or condiments (such as ketchup or pickles) so you are probably already avoiding artificial additives. However, it is worth checking the packaging of anything that you buy to make sure that you – and your customers – are not getting any nasty surprise ingredients.
Basing your main courses on generous portions of wholegrains, other starchy foods and vegetables, and your desserts on lashings of fruit. These ingredients are available in increasing variety, with a wide range of attractive textures, colours and tastes, and – in season – are very good value. This style of dish will not only help your customers meet their target of eating at least five portions of fruit and vegetables a day, but also give them value for money portion sizes without piling on the calories. It also means that you can afford the small quantities of meat and dairy products you do serve to be of the highest quality, and they can be promoted and appreciated as such.
Not spoiling your good work by overdoing it with oils and fats. Gram for gram, they have around twice the calories of other foods, so use fats and oils sparingly, both in cooking and in dressings.
When using oils, fat, butter, margarine or vegetable fat spread, choosing options that are healthier. Liquid oils are generally healthier than solid fats. Avoid margarines or vegetable fats with hydrogenated ingredients (sometimes called trans fats - the least healthy of all) and try to choose oils and fats that are high in polyunsaturated fat and monounsaturated fat, and low in saturated fat. Butter is a natural ingredient, but it is high in saturated fat, and sometimes high in salt, so use it sparingly.
Helping get the next generation's palates trained to appreciate fresh, tasty food by offering smaller portions of your normal dishes for children. There is no need for children's food to be – as it often is – covered in breadcrumbs and fried, presented in animal shapes, brightly (and artificially) coloured, and over-salted (or sickly sweet, if a dessert). Children will appreciate being treated like grown-ups, and parents will appreciate that good quality, rather than novelty, is on the menu.
Not using big portion sizes as a marketing opportunity. Most people eat plenty of calories already, probably too many, so they do not need any encouragement to eat more! If you do want to fill the plate and make your meals look like value for money, pile on the vegetables and starchy foods, not the high fat elements of the meal such as meat or cheese. 'Super-sizing' to attract customers needs to become a thing of the past.

You may also want to adopt the simple tips set out in the
Healthier Catering Commitment
- a scheme designed by environmental health teams in London Boroughs, with support from PCTs, the Chartered Institute of Environmental Health and the Greater London Authority. The beauty of this guidance is that it offers practical advice and describes straightforward changes that can be made to menus and the way you prepare food, which will help make your food healthier and should help you make financial savings through reduced waste.
Resources
Advice for caterers on allergy and intolerance is available from the Food Standards Agency. There are also specialist organisations, some of which produce information for caterers, such as The Allergy Catering Manual.
If you are in Scotland, you might like to contact the organisers of the Healthy Living Award, which runs an awards scheme and 'Coretalk' newsletter for food businesses wanting to improve the nutritional value of their food.
The Vegetarian Society doesn't just provide information for vegetarians. They offer training for professional chefs, and you can commission their Cordon Vert chefs to develop recipes to your specifications – whether you're promoting a particular product or ingredient, or just want some new ideas.
Share
Get updates
Ethical Eats: Ethical Eats ran a network of London restaurants and catering businesses that care about sustainability.
Menu
Support our charity
Donate to enhance the health and welfare of people, animals and the planet.