Animal Welfare
What's the problem?
Much of the meat on sale in the UK is produced intensively, with little or no regard for animal welfare. According to Compassion in World Farming:
"The explosion in meat consumption is paralleled by the global expansion of industrial 'factory farming' of animals, a system which by its very nature compromises basic welfare standards. In factory farms, the animals suffer from confinement, isolation or overcrowding and the frustration of their natural behaviour."
The most frequent forms of poor practice include overstocking, which can encourage disease to develop and spread, and the overuse of antibiotics, and 'corner cutting' techniques that benefit the farmer but can harm the animal, e.g. dehorning animals, which causes them discomfort, weaning animals too young, and routinely using electric prods.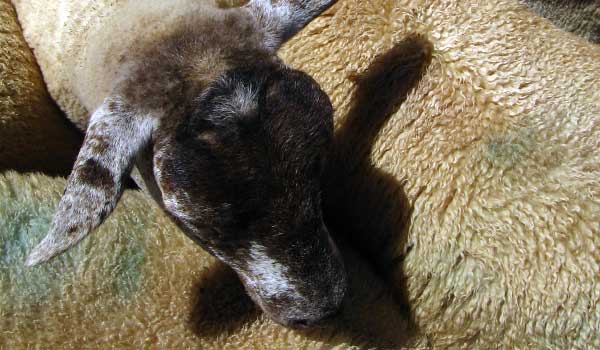 Eating less meat
Most of us are now aware that we should eat less meat (especially red meat and processed meat) and fewer products of animal origin, both to reduce significantly our effects on the environment, and to improve our health. While the number of vegetarians in the UK has remained relatively stable over recent years, evidence suggests that more and more people are trying to eat less meat – indeed some market research suggests that 'meat reducers' account for 45 per cent of the population. It is also worth remembering that just one vegetarian in a group of people going out to eat can hold a considerable sway over the group's choice of restaurant.
What can you do?
To provide for both vegetarians and people trying to eat less meat for health or environmental reasons, caterers and food businesses can, for example:
Reduce the amount of red and processed meat you use overall. Don't just think about the vegetarians! Design dishes that use smaller amounts of flavoursome meat to good effect, with the bulk of the meal being made of foods of plant origin.
Offer a good range of vegetarian options with higher levels of fruit, vegetable and wholegrain ingredients, and reduced amounts of fat and animal products (don't simply replacing a meat component with cheese). Many vegetarian dishes will also meet the needs of, for example, people who wish to eat halal and kosher food.
Reduce waste by designing dishes and menus that use 'less favoured' (and cheaper) cuts of meat, such as those from the forequarters of the animal, so that carcasses can be used more efficiently.
Buy the best
Recent research shows consumers already think animal welfare is an important issue. Use the money saved from cutting back on the volume of meat you use to buy local or British meat produced to high environmental and animal welfare standards – butchers and chefs testify that higher welfare meat tastes better. One way of checking that the meat you buy has been produced in a humane, sustainable way is to visit the farm where the animals were reared. If this is not possible, ask suppliers for British meat produced to the standards of a recognised assurance scheme, such as:
Certified organic – as well as upholding environmental standards, organic certification tends to require higher standards of animal welfare than the other schemes listed here.
Free range – the description 'free range' is defined in European law, but only for poultry. Free range poultry farming systems must allow poultry to have access to open-air runs that are mainly covered with vegetation, and have rules governing the amount of space that the birds have and the type of shelter provided. Other animals such as pigs are often described as 'free range' or 'outdoor reared,' but these terms are not legally defined.
RSPCA Freedom Foods – this scheme aims to improve farm animal welfare; it does not include environmental standards. The RSPCA's Farm Animal Department sets the standards for each species, controlling rearing, handling, transportation and slaughter. Member farms are assessed and monitored by an independent body, and can use the Freedom Foods logo on their products. A product that carries the Freedom Foods logo does not necessarily come from a free range animal.
Red Tractor (Assured Food Standards) – this is an umbrella body representing a number of different assurance schemes, and is represented by the 'Red Tractor' logo. Standards require farmers to meet legal requirements for food safety, environmental protection and animal welfare as a minimum. However, these schemes do not require that animals or birds have outdoor access, and have been criticised for being insufficiently stringent, in terms of both the environment and animal welfare.
Share
Get updates
Ethical Eats: Ethical Eats ran a network of London restaurants and catering businesses that care about sustainability.
Menu
Support our charity
Donate to enhance the health and welfare of people, animals and the planet.