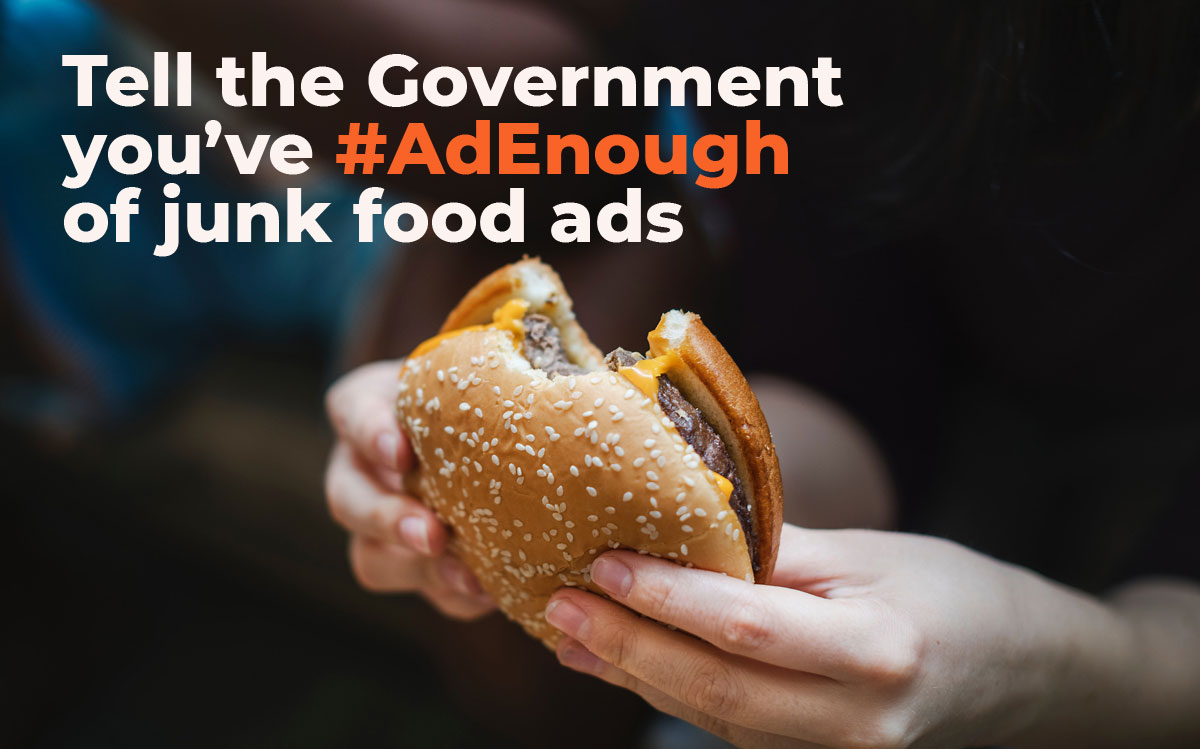 Thank you for your interest in our #JunkFoodAds campaign. The government consultation closed on 10 June 2019, and therefore our action campaign has now ended. We await the outcome!
Please sign up to Children's Food Campaign newsletter to get all the latest news and new campaign actions:
Share
Get updates
Children's Food Campaign: Better food and food teaching for children in schools, and protection of children from junk food marketing are the aims of Sustain's high-profile Children's Food Campaign. We also want clear food labelling that can be understood by everyone, including children.
Support our campaign
Your donation will help us champion children's rights, parent power and government action to improve the food environment children grow up in.