Getting back to the Community: Good to Grow 2021
Almost 100 gardens got involved with our annual Good to Grow celebrations over the last weekend of April. Amy Vernon, EcoTalent Intern with Sustain's food growing networks, reflects on the weekend of action in the sunshine.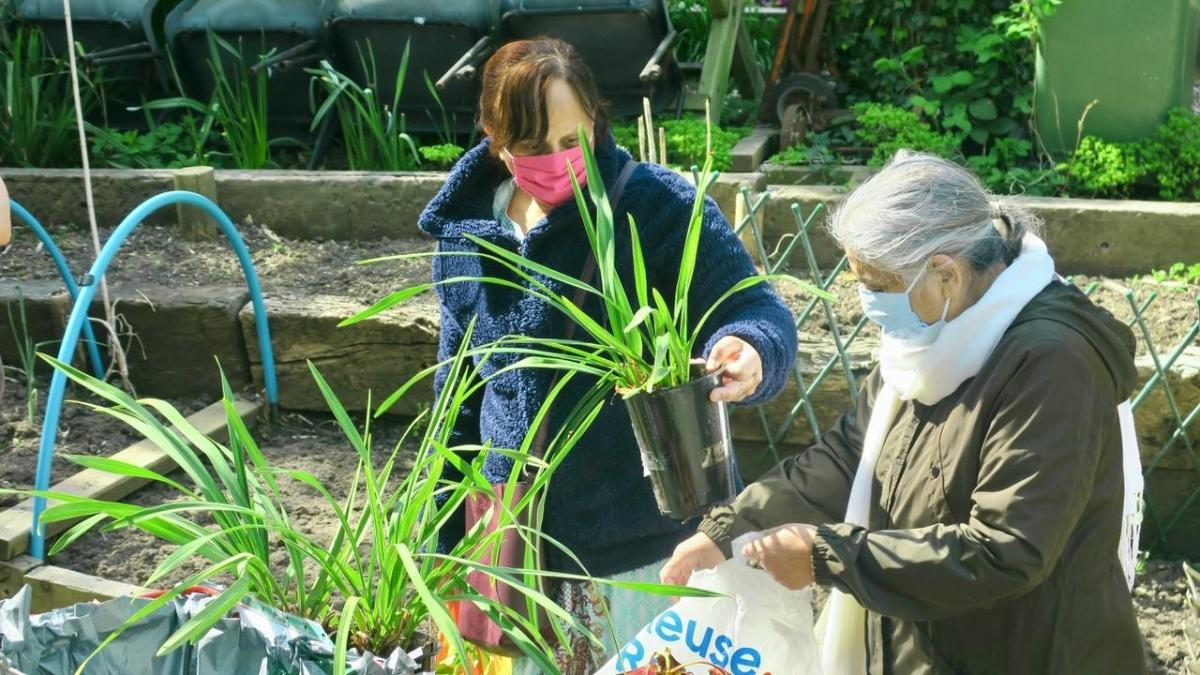 Photo credit: Maryon Park
Community gardens up and down the country have stepped up during this time of need, proving their value as community assets. They have provided both physical and mental health benefits to local residents throughout the worst of the pandemic and many also grew more food to support the emergency food response.
Gardens got creative as they figured out new ways to engage and serve their communities. Penrose Roots dropped off lettuces around Luton with messages of solidarity to the community with their #LettuceBeKind campaign for mental health. Peebles CAN organised a distanced plant swap and Cambridge Sustainable Food launched their Grow a Row project, which resulted in the production and donation of around 2,000kg fruit and veg for local community projects. Sow the City and Veg4Reading joined our Community Harvest project, supporting growing projects to increase their production and Let's Grow Preston partnered with the city council to supply food for the Holiday Markets.
Check out Community Harvest short film
After the cancellation of our 2020 weekend of action, it felt more important than for Good to Grow Day 2021 to celebrate the brilliant work of these gardens over the past year to support their communities. The Capital Growth and Good to Grow teams ensured we could help grower run a relevant and covid-secure event and could celebrate online and the much needed in-person events.
But would gardens be ready to open their gates again after a year in and out of lockdowns?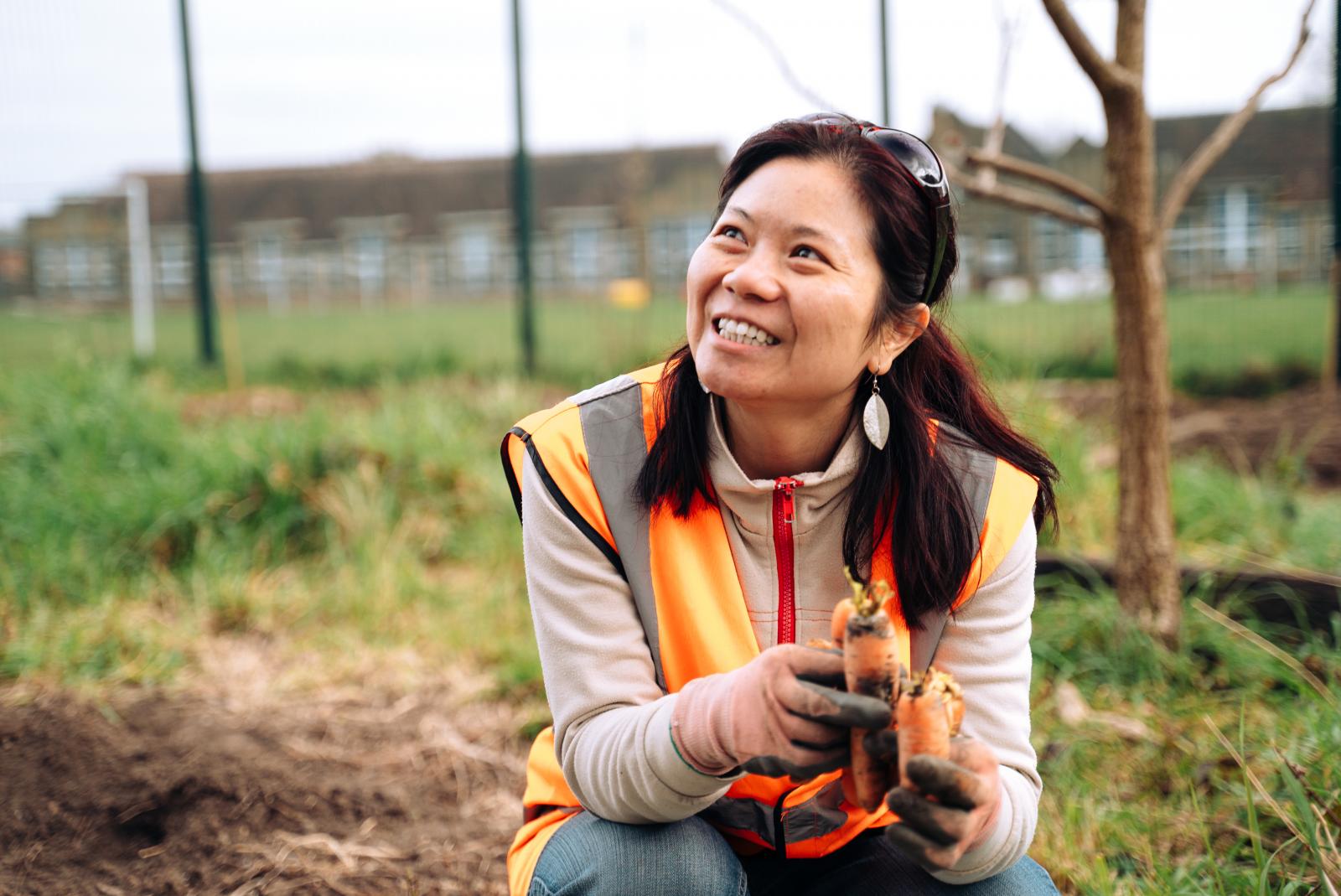 Photo credit: Weirhall Open Space Community Garden
How did gardens get involved?
There were 95 gardens signed up to the national Good to Grow weekend of action, 40 in London and 55 nationally including spaces in Manchester, Oxfordshire, Leeds, Brighton, Birmingham, Edinburgh, Glasgow, Exeter.
Many organised online workshops,such as Mrs Smith's Garden workshop on growing in small spaces using 'Mrs Smith's gardening techniques'. There were seed and plant swaps at Mill Lane Community Garden, ARTification Market Garden were giving out free seed kits. Surrey Docks Farm hosted an online gardening shop and Cultivate London/The Salopian Garden held a physical pop up shop to name a few.
Many invited volunteers, new and old, to their sites to support with maintenance activities and prepare for the new growing season. Waltham Forest ran a bug hotel making session and Wierhall Community Open Space hosted a community litter picking session.

Photo credit: Incredible Edible Prestwich
#GoodtoGrow2021 Photo Competition
The online community has been so important in keeping everyone connected this year, celebrated in our social media photo competition running alongside the weekend long celebration, with the #GoodtoGrow2021 ( check out all the amazing photos on Twitter and Instagram!).
The influx of incredible images made it almost impossible to choose favourites, but we narrowed it down to two incredible winners, Hackney Herbal and Incredible Edible Prestwich (see images above), who both won £100 vouchers to spend at their favourite garden retailers. The six runner up gardens won free tickets to Capital Growth's Spring Training Programme: Congratulations to Hands on London, Surrey Docks Farm, PLOT 22, Oxford City Farm, CoFarm Cambridge, and Maryon Park Community Garden.
Check out their images here on the @UKGoodtoGrow Twitter feed.
Not a member of our Good to Grow network?
Sustain annual conference - 8 December

Book now
Published 26 May 2021
Good to Grow: Good to Grow Day is all about getting people involved in their local community garden. We hold national events across the UK that aim to raise the profile of community gardens and encourage more people to take part.
Amy joined Sustain as part of Feedback's EcoTalent paid internship scheme, aiming to connect young people with placements In the food and farming industry. Her specific role is a Community Food Growing Intern, where she assists on Capital Growth's, Good to Grow campaign that seeks to get people involved in volunteering within their local community gardens, whilst providing support and toolkits for growers to prepare and promote their activities.
Amy Vernon
Community Food Growing Network Intern
Capital Growth
Event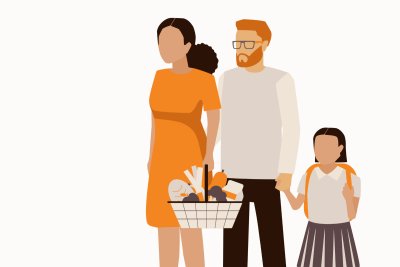 Sustain annual conference - 8 December
Support our charity
Your donation will help communities grow more food in gardens across the UK.