Making the most of the Covid Winter Grant Scheme
As part of our Winter Resilience blog series, Simon Shaw explores how we can make the most of the Covid Winter Grant Scheme which provides £170m of funding to unitary and county councils in England to support people this winter.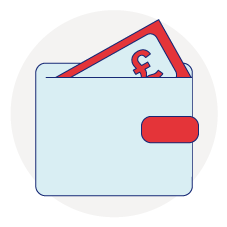 The Winter Covid Grant Scheme, announced by the UK Government as part of its response to child food poverty, provides funding to be spent from 1 December 2020 to 31 March 2021. The Department of Work and Pensions (DWP) guidance sets out how the funding should be used and each local area's allocation; the page references I use here refer back to the relevant sections of this guidance.
Who can receive support?
It's important that there is widespread awareness of who can receive support to ensure the scheme has the widest reach. Importantly, a family or individual can be supported on multiple occasions (p.19).
The DWP requires that at least 80% (or £136m) of the funding must be spent on supporting families with children. Support can be provided to children of all ages, including pre-school age. Councils can support families in receipt of free school meals, but the support shouldn't duplicate or replace this existing scheme (p.18). Some councils are allocated a specific part of the budget to support families with disabled children. Particular coordination will also be needed where children and young people go to school in different local authority areas to where they live.
There has rightfully been much attention on the support children and families need and how this funding can help. But up to a fifth of the funding (£34m) can be spent on supporting households without children, so this shouldn't be forgotten.
It's very important that councils find effective ways to also reach these households without children also experiencing hardship, alongside issues including isolation, mental health issues or caring responsibilities. Some top-tier councils are considering commissioning district councils to manage this aspect of the scheme. In these cases there should be a coordinated approach to identifying people and avoiding fragmentation, especially given local welfare assistance schemes are managed by top-tier authorities.
Councils can support an individual, regardless of their immigration status, but the guidance states that this must be due to a genuine care need that does not arise solely from destitution, for example if there are community care needs, serious health problems, a risk to a child's wellbeing (p.16). Councils should take advantage of this wherever possible to meet the need of groups at particularly higher risk, such as those with the immigration status of no recourse to public funds.
Councils and local organisations can play a vital role in ensuring support reaches different groups, including those who have not sought support before. They may not realise what is available or feel stigma that prevents them from reaching out. Social media can help to reach some different groups, but of course not everyone will see this. There are particular challenges to reaching people in rural areas given a greater risk of isolation and less populous communities. This can be improved through good links with parish councils, good neighbours groups and other local organisations to ensure that key people in communities are sharing information and encouraging people to access support.
Other local strategies for identifying eligible residents include liaising with local youth services and youth centres, through local job centres, and through social care teams. While the guidance is clear that this funding cannot fund advice services (p.5 and p.18), there is a clear opportunity for linking promotion of the grant scheme with local areas' other available advice and support.
Some councils are also linking some of the support to families who newly register for free school meals or Healthy Start vouchers. This is both an efffective way to identify families in need and incentivises families to access all the support they are entitled to.
Taking a 'cash first' approach
Councils have flexibility in how they administer the funding; this can include direct cash payments, vouchers, provision of food or funding through third party organisations. An over-reliance on food provision potentially exacerbates a post-code lottery as projects vary greatly in the support they offer and are not universally accessible. The DWP guidance indicates a preference for vouchers over cash payments which they hope can reduce the risk of fraud, but using vouchers is not compulsory (p.15).
From multiple experiences, including of voucher schemes used during the pandemic, it's clear that taking a one-size-fits-all approach will not be effective. In some cases, vouchers may be the best way to avoid financial or other abuse of the rightful recipients or to get support to those who have limited access to banking, whereas for others a cash transfer will work best.
So councils and partners should retain the option of cash payments rather than vouchers. Funding could be added to local welfare assistance schemes, hardship or discretionary funds, so this is a real opportunity to maximise the potential of local welfare assistance schemes.
There are different ways to get financial support to people in effective and secure ways. These include direct bank transfers, PayPoint (or other comparable systems), reverse ParentPay (or other comparable systems for parents paying for school meals), or shopping vouchers from both national and local schemes. Recently, the Independent Food Aid Network's Cash First project has been looking at the use of shopping vouchers alongside or instead of food parcels exploring different ways to best meet people's needs.
There are multiple examples of councils centring a cash-first approach. For example North East Lincolnshire Council is providing direct financial support either from the council or through intermediary partners, Northumberland Council is providing different shopping vouchers options to ensure that support works for different households, including those in more rural areas. Many councils have added some information onto the End Child Food Poverty map and in mid-December the DWP provided some examples of how the money is being allocated.
The Covid Winter Welfare Grant provides a welcome injection of support for households this winter and councils' ability to respond to needs. To be effective though it must be delivered through a 'cash first' approach where possible to avoid entrenching the need for food banks and to provide more dignified, culturally appropriate options for all those in need - for both families with children and other households.
Listen back to the presentations from Food Power's Winter Welfare webinar on 1 December 2020 (with thanks to The Children's Society and the Independent Food Aid Network for their support).
Simon coordinates Food Power, a four-year programme supporting food poverty alliances to tackle food poverty in their areas. The programme focuses on highlighting and encouraging sustainable responses to food poverty, particularly where they address the root causes of food poverty.
Simon Shaw
Head of Food Poverty Programme
Food Power
Support our work
Your donation will help communities identify ways to alleviate food poverty.