Upcoming webinar from Children's Food Campaign and Food Active on new report Pester Power vs Parent Power?, exposes parents' and carers' relentless battle against food marketing tactics that target their children. We caught up with Lindsey Stephenson, mother of 2, who told us it's time parents were heard.
Food shopping for children can be a precarious balancing act, especially when trying to make the right choice between healthy foods and unhealthy products festooned with child-friendly packaging. This unique parent and carer experience is captured in new research Pester Power or Parent Power? and the findings will be presented Tuesday 21 July in a free online webinar, with guest speakers and research participants, including parent Lindsey Stephenson.
With approximately one quarter of children aged 4-5, and one third of 10-11 year olds now affected by overweight and obesity, Children's Food Campaign and Food Active argue that stronger measures are needed to address use of child-friendly characters on unhealthy food and drink. Lindsey agrees, and tells us: it's time government and supermarkets listened to parents too.
"I took part in this survey because I felt it was important that as a parent, my voice was heard. Those who are allowing manufacturers and big brands to market to children should know the pressure they are putting parents under. It shouldn't be all about boosting the economy, it's also about making the healthier choice for children.
It's hard to feed your children a balanced diet. There is a lot of peer pressure in terms of what children want to eat, what their friends are eating, and what you know they have to eat. All the latest products with free, attached collectables just make it impossible to ignore, especially the cereals, they are my biggest bugbear! The pressure to not give in to your children's whim is huge, and a potential battle is always there. When they start getting into trendy foods as well, it gets really expensive.
Supermarkets still have junk food at the end of the aisles, they still have drinks in a fridge cabinet, special offers, or chocolate around Christmas. Sometimes I'm having to avoid going shopping for the things I need or I have to avoid certain aisles that have the potential to set my child off. And if your child does kick off, you feel embarrassed and judged. With Covid-19 and lockdown, not being able to take your kids to the supermarket has been a massive bonus, but having children at home 24/7 means they eat a lot more, and it all adds up. I'm running out of food all the time so when I do go shopping, I have to choose simple fast things so that I can feed them quicker. The pressures on families have been huge just to keep heads above water.
Healthy choices need to be easy choices, both for parents but also for the children, as they are people in their own right. It's a minefield out there, with sometimes contradictory messages, but parents just need clear simple information. Schools are great in getting that message out, but we rely on them so much and now with Covid-19 they've been closed! When they are not functioning in their normal way, there is very little communication with parents. We need to find new ways to promote clear non-contradictory messages about healthy eating. So not having a vending machine with chocolate in a leisure centre would help. In fact, parents are in supermarkets a lot, so it's a good place to start!
Sadly I believe the experience of parents is conveniently ignored. Sure, we have a sugar tax, but brands are still keeping sugar in their products and their marketing tactics are no less subdued, so the tax isn't making much of a difference to parents' day-to-day battles in supermarkets. Look at what they did for packets of cigarettes, why are we not doing the same to encourage healthy eating? The children are the most affected and they are our future.
I would like to see a recognition of parents' views and experiences when decisions are being made around these sort of things, which is why I'm hoping this survey can help. I want a little more understanding and empathy - so many decisions are made with no idea of what it's like to go around Asda with a screaming child, all because there was a cartoon character on a rice crispy bar."
Watch the recording of the webinar Pester Power or Parent Power?, Parents' views of child-friendly characters on food and drink packaging.
Stephanie is leading on Sustain's communications strategy as the organisation enters an exciting new phase of growth.
Stephanie Kennedy
Communications & Learning Coordinator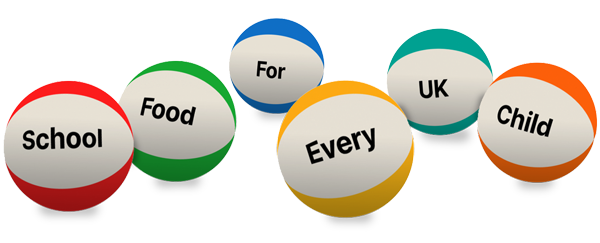 Ask your MP to end the school food postcode lottery now
Support our campaign
Your donation will help us champion children's rights, parent power and government action to improve the food environment children grow up in.