The farmers who feed London are playing a huge role in maintaining food supply during coronavirus crisis. Here we look back at chat with Martin Mackie from Ripple Farm Organics - one of the main suppliers of the Better Food Traders London Veg Boxes.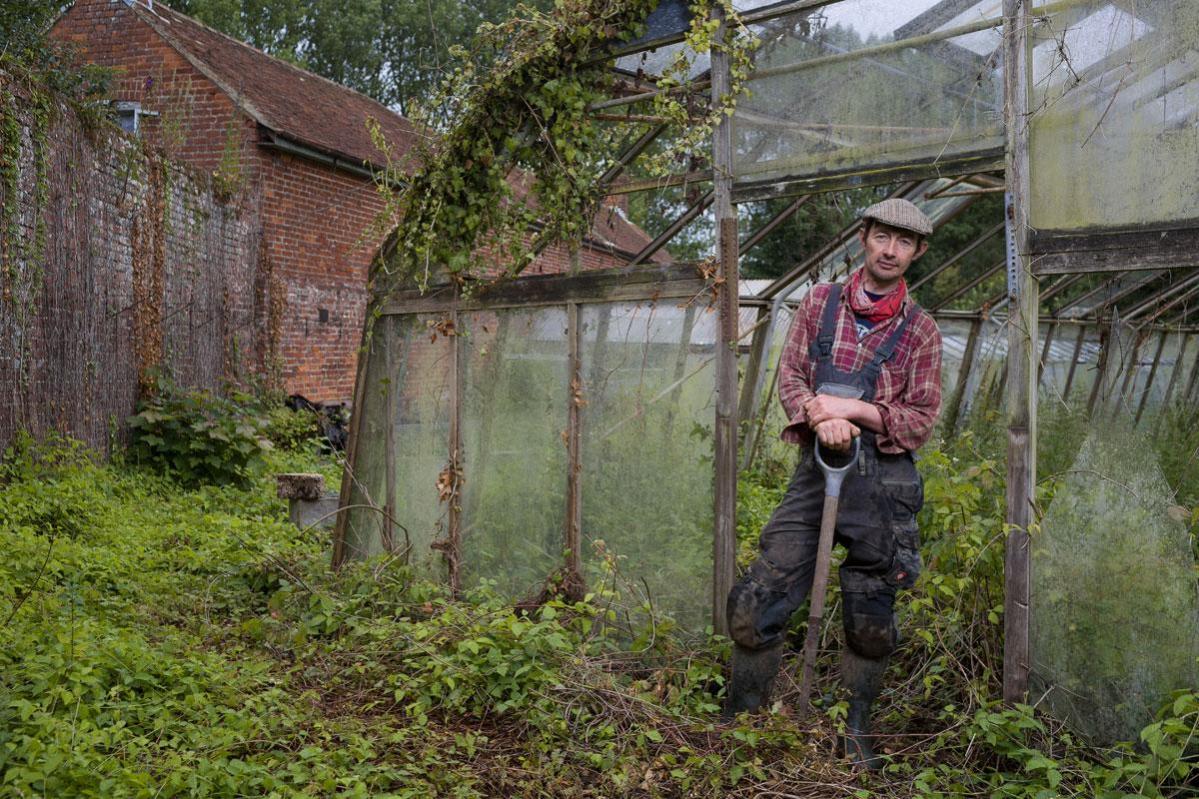 Ripple Farm Organics © Miles Willis for the Jellied Eel
While many businesses lock-down due to Covid 19, the farms must keep functioning. For a reslient food supply, it is vitally important for us to understand who these growers are, and how the food in their fields ends up on our plates and the challenges they face in bringing sustainable food to our cities.
They, and many farms like them, are critical for delivering good food into the city while many other sources are struggling.
---
This feature first appeared in The Jellied Eel magazine issue 55, October 2017
We asked Indie Farmer Nigel Akehurst to shine a light on Ripple Farm Organics, a Kent-based producer with a long history of supplying Londoners with veg. Interviewing owner and head grower Martin Mackie, it quickly becomes clear how important feeding Londoners is to his thriving business.
Martin has been selling through Growing Communities' weekly organic farmers' market in Stoke Newington since 2003, as well as their veg box scheme. Ripple Farm also supplies a number of other Better Food Traders, including more independent veg box schemes, which he says have many of the altruistic ideals that underpin his growing practices. You can also find his veg in shops including Whole Foods Market. The rest of the veg they produce is sold closer to home through the farm's own box scheme in east Kent and through a couple of local farmers' markets.
Getting started
Eager to find out more about the man behind this impressive business I ask him how he got started in the veg growing game. Martin admits he is a rather well qualified grower, having first obtained a commercial horticultural degree and then gaining a master's in sustainable agriculture. Unlike many farmers, Martin wasn't born into the profession, instead starting by working for other growers, gaining vital hands-on farming experience before starting Ripple Farm Organics on a small, rented site.
He now farms across three sites: 10-acre and 5-acre market gardens, and a larger 100-acre block of land rented from Imperial College, which was formerly farmed by Wye College. He's keen to highlight that farming in harmony with nature is at the core of what he does, with the soil being rested as clover grass leys for two years for every year of veg growing. Martin also says he wouldn't have a business without people. He attributes much of the farm's success to the dedication and commitment of his team of 11 growers, some of whom studied NVQs and have been with him since the age of 16, to others who are in their fifties.
Shining example
Asking about the different types of veg they produce, Martin tells me he likes experimenting with different varieties. He grows 12 varieties of potato, 15 of pumpkins and squashes, 8 of cabbage, and 5 of kale - including Red Russian, which he says helps make their weekly veg boxes more interesting in the middle of February - and also happens to taste delicious.
Martin and his team are a shining example to growers and consumers alike of sustainable, local food production. If you haven't already tried their veg, there's never been a better time to support small-scale organic producers like Ripple Farm.
---
This feature first appeared in The Jellied Eel magazine issue 55, October 2017
Published 3 Jan 2019
London Food Link: London Food Link brings together community food enterprises and projects that are working to make good food accessible to everyone in London to help create a healthy, sustainable and ethical food system for all.
Support our work
Your donation will help support community food initiatives and enterprises to thrive as part of a more sustainable food system.