Nigel Akehurst grew up on a small farm, and has never stopped rooting for the little guy in UK food production. Here he continues his series of articles profiling the small farms that put food on our plate.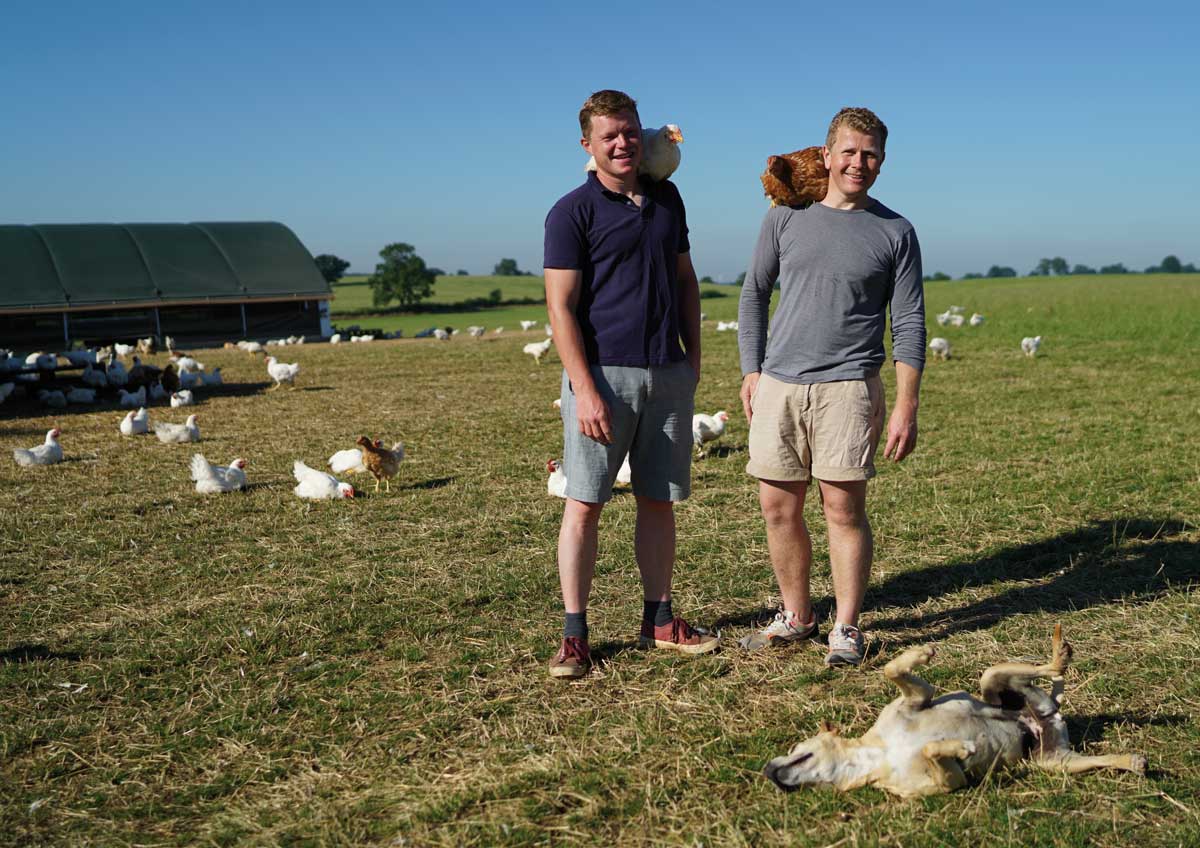 Nick Ball and Jacob Sykes at Fosse Meadow farm by Nigel Akehurst
Last summer I visited Nick Ball and Jacob Sykes at their farm near Lutterworth in Leicestershire to find out more about Fosse Meadow, their inspiring poultry business, whose chickens can be found at twelve London Farmers' Markets and online via Farmdrop.
Nick and Jacob are not your average farmers, having given up their jobs, as a fashion designer and property developer, to set up the chicken enterprise on Nick's dad's farm about seven years ago. They started their business out of their love for good food and desire to do something a bit out of the norm - "something that will keep us working twelve hours a day, seven days a week for a long time!" says fourth generation farmer Nick.
More texture and taste
By selecting slower growing breeds and providing a more natural environment, they are able to produce chicken, turkeys and geese that take on more texture and taste. "With our birds you'll get a much thicker skin, you'll have a much better fat content and there will be lots of flavour in that fat. We're trying to emulate the great Label Rouge chicken of France, known for their great poultry practices" says Jacob.
Photographing the birds having a good scratch about in the hedgerows and running about in the long grass, I started to ponder why there aren't more poultry farms like this. The disturbing reality is that the vast majority of the 950 million chickens farmed each year are bred to grow so fast that millions of them are dangerously heavy for their age, struggle to walk properly and can suffer heart defects.
A Fosse Meadow chicken might cost you a bit more than what's on offer in a supermarket, but you'll be supporting higher animal welfare, the independent UK farming sector and our food culture. I believe it's a price well worth paying.
Learn more about the farmers who feed London in this ongoing series, which includes Indie Farmer and Just Kidding.
---
This article first appeared in The Jellied Eel magazine issue 54, May 2017.
Published 19 Mar 2018
London Food Link: London Food Link brings together community food enterprises and projects that are working to make good food accessible to everyone in London to help create a healthy, sustainable and ethical food system for all.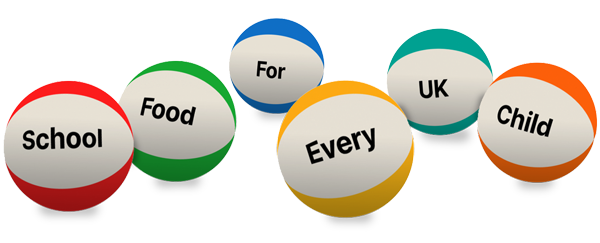 Ask your MP to end the school food postcode lottery now
Support our work
Your donation will help support community food initiatives and enterprises to thrive as part of a more sustainable food system.