It's late Winter and a useful time for rest, reflection and planning as we edge towards Spring. We bring you our last Growers Corner from Chris Murphy, previous head grower at our showcase allotments at the Royal Parks, to check in on what else we should be doing this season.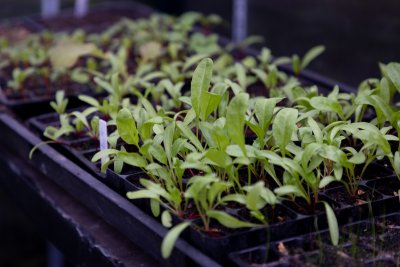 Seedlings at Granville Community Kitchen. Credit: Jonathan Goldberg
Don't Start Too Soon
Tempting as it is, it's still too early for most of us to start sowing seeds. Some exceptions, if you have a heated, protected space, are aubergines, chillies and tomatoes that can be started from the end of February. Personally, I prefer to wait until March though when light levels increase.
But, It's Also Not Too Late
If you've not already done so, and your soil isn't frozen or waterlogged, you can still direct sow garlic, onion sets and broad beans. Check the varieties for specific dates. If you're short on space, garlic can easily be grown in a large container on a patio.
Get Pruning
Winter is the time to prune dormant free-standing fruit trees and bushes. Start with the "D's", Dead, Diseased and Damaged, removing no more than a third of branches. The aim is to create an open structure to increase airflow and allow sunlight in to ripen fruit. Pruning now will increase yields in the months to come.
Tidy Shed, Tidy...
Spend a bit of time tidying your growing space, sort through seed packets, clean and sharpen your tools. A bit of work now will pay off in the busier months when there's far more fun tasks to be getting on with.
Get in Early
Be sure to order your seed potatoes early as the best suppliers always seem to sell out fast. Try both "earlys" and "mains" if you have space. You won't stand to save much money, but there's something magical about homegrown spuds that keeps me coming back every year. Why not try something exotic like Blue Annalise, or Heidi Red.
Want to learn more? Check out Capital Growth's training programme for some fantastic online and in-person workshops to help you get growing!
Published 27 Feb 2023
London Food Link: London Food Link brings together community food enterprises and projects that are working to make good food accessible to everyone in London to help create a healthy, sustainable and ethical food system for all.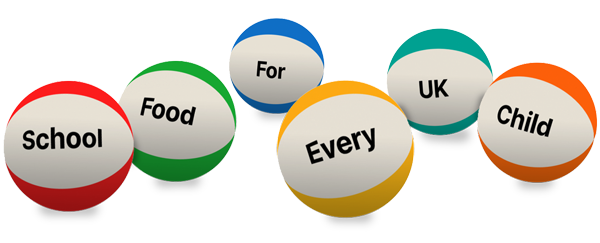 Ask your MP to end the school food postcode lottery now
Support our work
Your donation will help support community food initiatives and enterprises to thrive as part of a more sustainable food system.