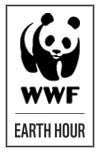 The conservation charity WWF is asking hundreds of millions of people to help save the planet by turning off their lights for one hour, on the same night, all across the planet, and to enjoy a sustainable candlelit dinner instead.
WWF calls for "lights out" at 8.30pm on 31 March 2012. It's a simple idea that's quickly turned into a global phenomenon. Hundreds of millions of people turning off their lights for one hour, on the same night, all across the planet.
But it's not to save an hour's electricity. It's something much bigger. WWF's Earth Hour is about people coming together to put the focus on this brilliant world we all share – and how we need to protect it. Not just for an hour a year, but every day.

Because a healthy planet isn't just good for polar bears or tropical tree frogs. It's essential for us all. It's easy to forget how much we depend on it for food, fuel, water, fresh air… And the truth is, our modern lifestyles have been taking a toll on our planet.

WWF already tackles a lot of the environmental impacts – like deforestation, endangered species, and the impacts of climate change. But Earth Hour is a chance for everyone to say they'll do their bit. And that's never been more vital.

And, Earth Hour is a celebration. It's always a night to remember – whether it's a special candlelit evening at home with friends or family, or a night out on the town, or watching the spectacular global switch-offs from landmarks like the Eiffel Tower, the Pyramids of Giza, Times Square, Sydney Opera House…
And everyone's invited!
In 2012, WWF is promoting a special focus on sustainable food. Participating businesses are encouraged to adopt the following principles for a sustainable lunch:
Eat more plants – enjoy fruit and veg
Waste less food – up to 30% of what is brought home is wasted
Eat less meat – Meat, be it red or white, can be a tasty complement rather than just a centre piece of a good meal
Eat less processed food – as they tend to be more resource intensive to produce and often contain high levels of sugar, fat and salt
Eat certified food – buy food that meets a credible certified standard – like MSC for fish or RSPO for palm oil or RSPCA Freedom Foods for meat and eggs.
As WWF says, "The food we eat – growing, producing and importing it – has a massive impact not just on our health but also on the health of our planet, from the Cerrado savannah in Brazil to the forests of Borneo. And food is responsible for 30% of the UK's CO2 emissions."

"But here's the good news: what's healthy for people is – more or less – healthy for the planet too. If we adapt what we eat slightly, we can make a positive difference for ourselves and for nature."