Apple Harvest with The Orchard Project
22/09/2020 10:30 15:00
The Orchard Project needs help harvesting apples from a stunning orchard in the grounds of Oak Hill College in Southgate.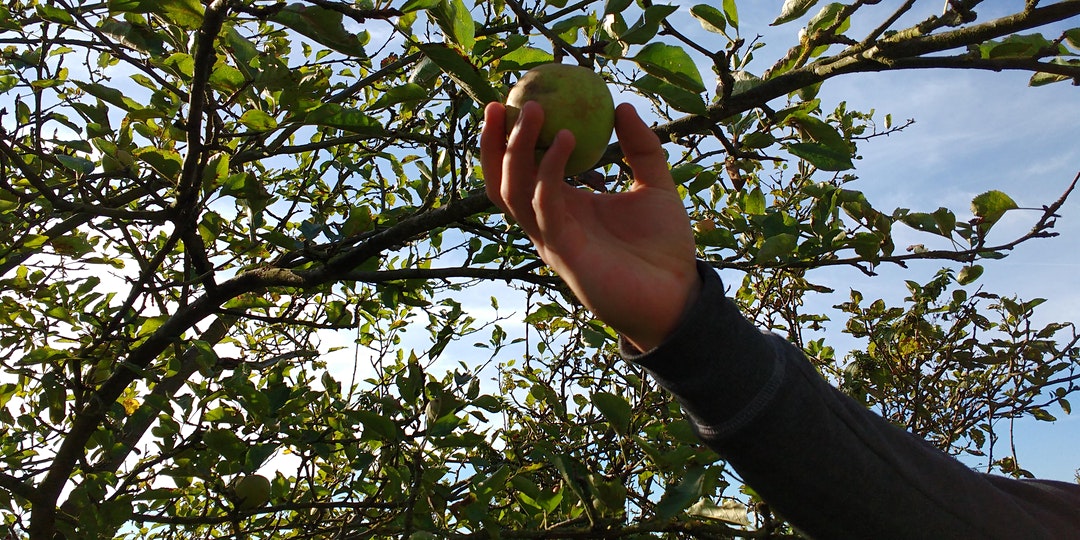 Calling all you wonderful apple picking volunteers! The Orchard Project need help to harvest apples from a stunning traditional orchard in the grounds of Oak Hill College.
On this one day workshop you will:
Get the practical experience of harvesting fruit
Experience what is perhaps London's finest example of a traditional orchard
Help community orchards in London to harvest their fruit and stop it going to waste
In return for the apples you help pick the local orchard group will get back cider, tools and training to help them care for their trees.
Please note: this event is NOT online, but will be following Covid-19 socially distanced guidelines.
Photo credit: The Orchard Project
For more information and to sign up click here.
---
22/09/2020
Capital Growth
SHARE
---
Capital Growth: The Capital Growth campaign, run by Sustain's London Food Link offers practical and financial support to communities around London to help more people grow more food, and to have greater access to land and growing spaces for community benefit. The Capital Bee project, part of Capital Growth, seeks pledges to promote bee-friendly behaviour, and supports establishment of community beehives.