Just Food? How faith groups can go from feeding the hungry to creating a just society
15/10/2020 18:00 19:30
What role does religion and faith play in fighting food poverty? How can faith-based food relief translate into social justice work addressing the root causes of food poverty?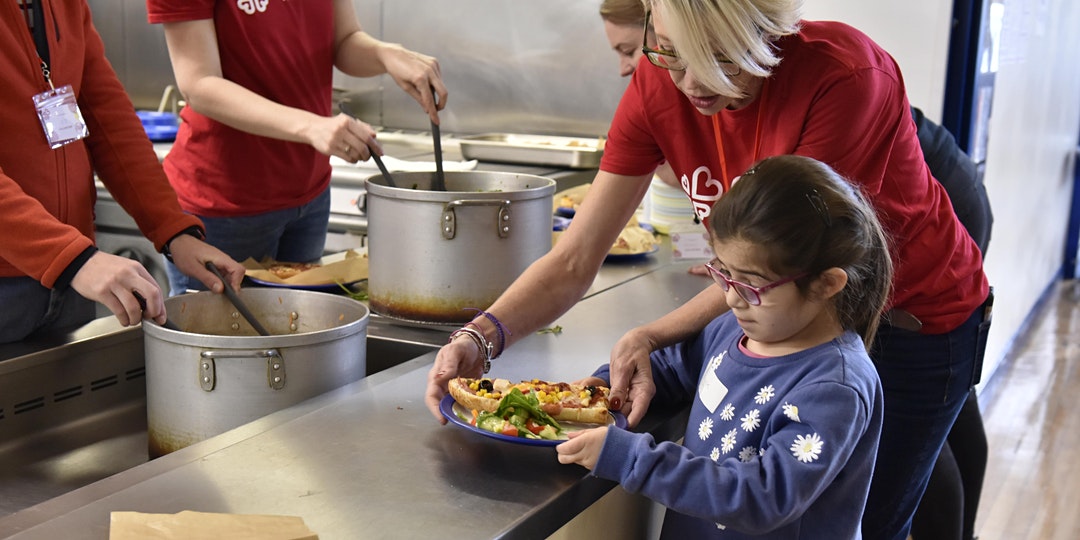 Photo credit: Caritas Westminster
Join Sustain and Caritas Westminster for an inter-faith panel discussion to consider how faith groups can move beyond feeding the hungry to creating a just society, as part of London Challenge Poverty Week 2020.
Thursday 15 October 2020 at 6.00pm - 7.30pm. Register here.
Photo credit: Caritas Westminster.
Food Poverty: Over 8 million people in the UK struggle to get enough to eat. Sustain is working with communities, third-sector organisations, local authorities and government, aiming to make sure everyone can eat well.
Support our work
Your donation will help communities identify ways to alleviate food poverty and increase access to healthy food.