Tackling Food Poverty Together
A guide to using the Food Power Collective Impact Tracker.
This guide is to help you to understand and use the Food Power Collective Impact Tracker. The tracker was created to support food poverty alliances to explore the difference they are making by working together collectively. The guide includes some examples from food poverty alliances who have been working with Food Power to develop the Tracker. You can also download the Tracker tool (XLSX file).
Contents
Introduction
About the Collective Impact Tracker
Using the tracker
What to do when you have completed the tracker
Frequently Asked Questions
Further resources
Examples of local alliance evaluation tools
Good Food Oxford: sample questions
Examples of evidence to use in the tracker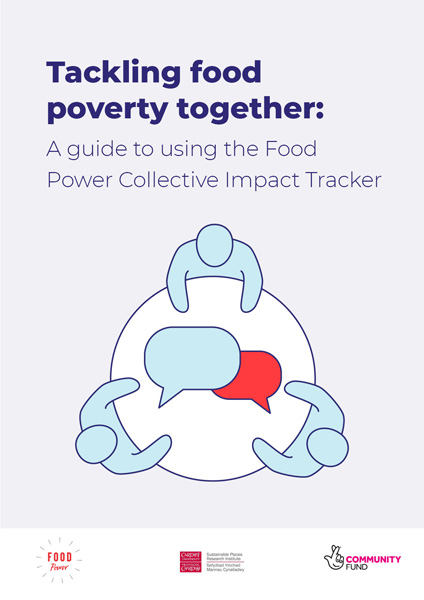 Tackling Food Poverty Together
16pp - 2020 | 801Kb
Published 12 Aug 2020
Food Poverty: Millions of people in the UK struggle to get enough to eat. We're working to change that through people-powered projects and campaigns that tackle the root causes of food poverty and ensure everyone has dignified access to healthy, affordable food.