Sustain's response to the Welsh government consultation on food environments.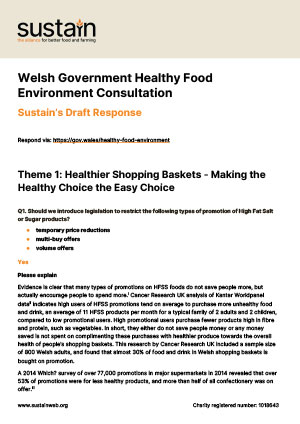 Welsh government consultation response: Healthy Food Environment
2022 | 182Kb
Published 13 Sep 2022
Children's Food Campaign: Better food and food teaching for children in schools, and protection of children from junk food marketing are the aims of Sustain's high-profile Children's Food Campaign. We also want clear food labelling that can be understood by everyone, including children.