A follow up survey report exploring how good food enterprises have adapted to the pandemic one year on.
We define 'good food enterprises' as those that use farmer focussed supply chains, prioritise healthy and sustainable food, and increase access to, and the affordability of, good food. Good food enterprises may be non-profit, social enterprises or for profit food retailers and play a part in their community beyond trading.
In May 2020, we surveyed good food enterprises in our network to understand how they were being affected by the lockdown restrictions and found that, on large, good food enterprises were resilient and able to respond to changes in need and supply shortages. One year on, we followed up to understand the longer term impacts.
Key findings:
Most good food enterprises diversified to respond to the pandemic and many are continuing these changes as restrictions lift
More people are buying from good food enterprises than before with reports of increased revenue and customer numbers
There has been lots of collaboration between local food enterprises and other businesses in local food networks
Whilst these enterprises stepped up to contribute to community resilience, over half were unable to access local or national government support, including financial support, business advice or access to council resources.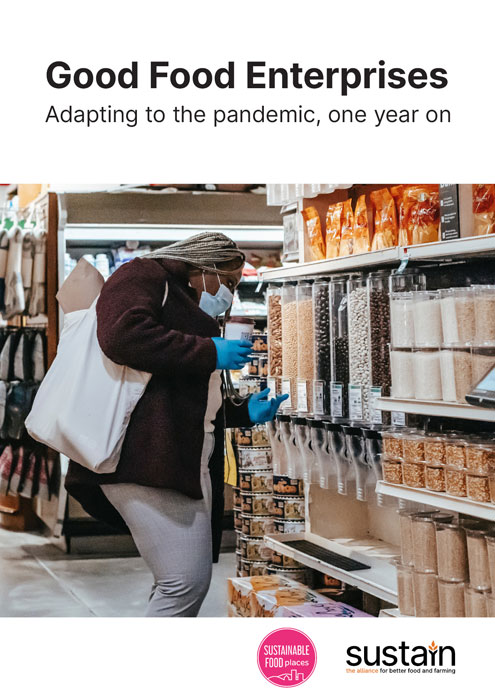 Good Food Enterprises: Adapting to the pandemic, one year on
11pp - 2021 | 772Kb
Published 16 Jun 2021
Sustainable Food Places: The Sustainable Food Places Network helps people and places share challenges, explore practical solutions and develop best practice on key food issues, so if you are working to drive positive food change or are interested in developing a programme, please do get in touch.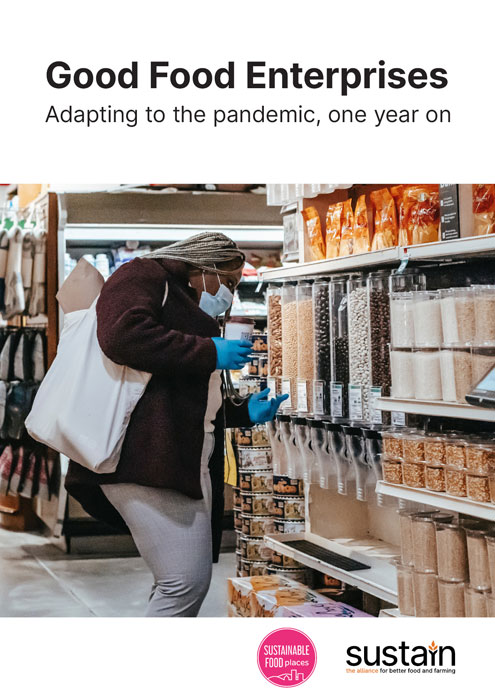 11pp - 2021
772Kb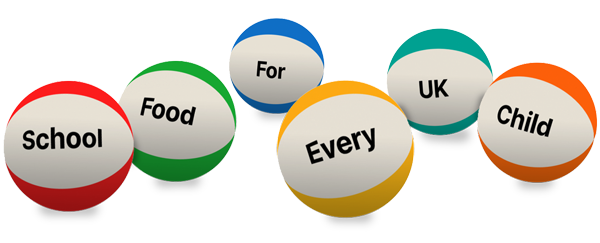 Ask your MP to end the school food postcode lottery now
Support our charity
Donate to enhance the health and welfare of people, animals and the planet.